$30,000 Wager Placed on Masvidal To Win at Las Vegas SuperBook
Published on October 1st, 2019 12:52 am EST
Written By:
Dave Manuel
Click Here To Bet on Diaz vs Masvidal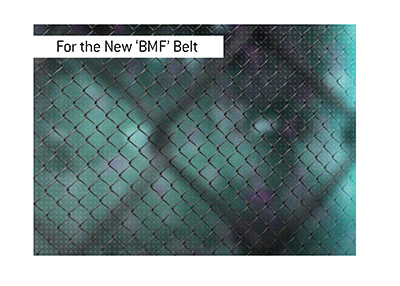 Really big bets are usually reserved for the NFL or college football in the United States.
Earlier this week, however, somebody walked into the Las Vegas SuperBook and put down a $30,000 wager on Jorge Masvidal to defeat Nate Diaz in the main event of UFC 244 next month.
Per Brett Okamoto of ESPN, the sports book is expecting a big handle, which would make sense given the enormity of this fight.
-
Jorge Masvidal is the clear favourite to win this fight. According to Bet365, the current odds for Masvidal/Diaz look like this:
Source: Bet365
Time Stamp:
October 1st, 2019 12:32 am EST
Odds Subject to Change
Jorge Masvidal, 1.58
Nate Diaz, 2.50
So, according to these odds, the $30,000 wager on Masvidal would pay out a profit of a little over $15,000 if "Gamebred" is able to pull out the win.
-
While Nate Diaz is an incredible durable and well-rounded fighter, many believe that Masvidal will be just too strong and powerful for him.
That being said, Diaz certainly has the advantage on the ground and in the cardio.
This fight is for the newly created "BMF" belt, which means that it will be a 5-round affair. The longer that the fight goes, the more likely it is that Diaz will come out on top.
-
It is hard to believe that Masvidal and Diaz will be squaring off in the main event of a major card at Madison Square Garden, especially given where the two fighters were just a year ago.
Masvidal was in the midst of a long layoff, while Diaz was in a period of semi-retirement. Masvidal put some wins together, while Diaz returned to beat Anthony Pettis. Diaz called out Masvidal for the fight, and the rest is history.
-
The $30,000 bettor is certainly hoping that Masvidal can continue his winning ways against Nate Diaz on November 1st.
Source: Twitter.com -
Brett Okamoto