Mike Pence, Nikki Haley Co-Favorites To Win Nomination
Published on November 8th, 2020 7:22 pm EST
Written By:
Dave Manuel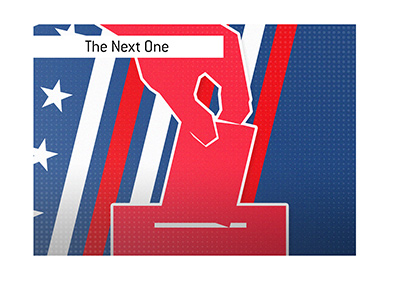 According to a major offshore online sportsbook, when you head to the polls in November of 2024 to vote on the next US President, there is a good chance that the ballot will be either Kamala Harris vs Mike Pence or Kamala Harris vs Nikki Haley.
When the 2020 US Presidential election now behind us, people are already looking ahead to 2024.
Will Donald Trump run again?
Will Joe Biden run for re-election, or will he retire?
In this article, we'll look at the current odds to win the Republican nomination in 2024.
According to the sportsbooks, don't expect Donald Trump to run again in 2024. Or, if he does, don't expect him the win the Republican nomination.
As of this moment, Donald Trump is +1000 to win the Republican nomination in 2024. This means that a successful $100 on this outcome would generate a total profit of $1,000.
The two co-favorites as of this moment are two of Donald Trump's favorite people - Mike Pence and Nikki Haley.
Both Pence and Haley are currently listed at +350 to win the nomination in 2024. Donald Trump, despite coming up short in 2020 (as of this moment, anyways), remains very popular in the United States, so it stands to reason that both Pence and Haley would be good choices to win the nomination in 2024.
After that, the list looks like this:
John Kasich, +800
Josh Hawley, +800
Ted Cruz, +800
Tim Scott, +1200
Tom Cotton, +1200
Dan Crenshaw, +1400
Donald Trump Jr., +1600
-
Obviously, a great deal can change over the next four years. Would Pence or Haley want to run for the office of President of the United States? What will end up happening with the 2020 election?
It will be interesting to see who emerges as the favorites to win the nomination over the coming months and years.