Senior Member of International Olympic Committee Raises Possibility of Cancellation
Published on February 25th, 2020 1:24 pm EST
Written By:
Dave Manuel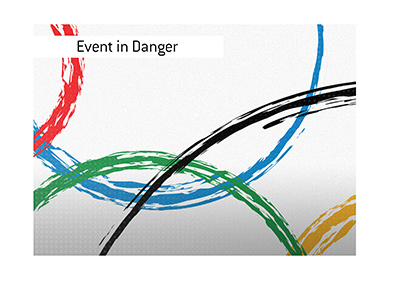 Dick Pound, who has served on the International Olympic Committee since 1978, raised the possibility of the cancellation of the 2020 Summer Olympics in an interview with the Associated Press earlier today.
According to Pound, the 2020 Summer Olympics could be cancelled altogether due to the Coronavirus outbreak, which is still raging across the globe as we speak. If it proves to be "too dangerous" to hold the event, Pound stated, the 2020 Olympics would be in danger of full cancellation. According to Pound, organizers are "more likely to cancel it altogether rather than postpone or move it".
Pound also said that there is currently a two or three month window to decide on the outcome of the 2020 Olympics. By the end of May, Pound stated, a decision on the fate of the event would likely have to be made.
Having said all of that, Pound advised athletes to keep training, and that the IOC will be consulting with the World Health Organization before making a decision on the event.
-
Moving or postponing the Olympics by a few months would be practically impossible, which is why cancellation would be the likeliest option if officials deem it too dangerous to continue with the Tokyo Olympics on the scheduled dates.
There are many, many moving parts when it comes to the Olympics - athlete schedules, broadcast contracts, venue availability, etc. Years and years of preparation are put into the successful hosting of the Olympics (by the host city, host country, broadcast partners, athletes, etc), and simply moving or postponing the event would be next to impossible.
-
With countries like Italy, Croatia, South Korea and others reporting new cases of the Coronavirus, the 2020 Summer Olympics have to be considered in danger at this point.
-
Olympics have been cancelled in the past, though only due to war.
The 1916 Summer Olympics, 1940 Summer Olympics, 1940 Winter Olympics, 1944 Summer Olympics and 1944 Winter Olympics were all cancelled due to war (World War I, World War II).
The Olympics have never been cancelled for a reason other than war.
Source: APnews.com -
IOC Member Casts Doubt on Postponing or Moving Tokyo Games