Can Calgary Stampeders Continue Their Dominance in 2019?
Published on June 1st, 2019 3:07 pm EST
Written By:
Dave Manuel
Click Here To Bet on the CFL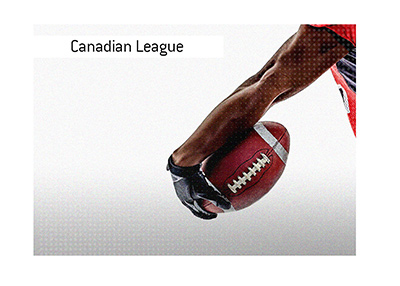 During the 2018 regular season, the Calgary Stampeders amassed the best record in the CFL, finishing with a record of 13-5-0. Most impressively, in my opinion, is the fact that the Stamps scored roughly 160 points more than they gave up. In short, it was a dominant season for Bo Levi Mitchell and company.
The dominance extended to the Grey Cup, as the Stampeders capped out a season to remember with a 27-16 victory over the Ottawa Redblacks.
The question now becomes - can the Stampeders repeat as champions?
The biggest challenges to the Stampeders crown will likely come from the West, as the CFL continues to be horribly misbalanced, with arguably the top three teams in the league all playing in the West. In addition to the Stampeders, the BC Lions and Winnipeg Bluebombers are all expected to have strong clubs this year.
The Stampeders will also have a target on their backs this season.
It's no surprise that the Stampeders are favoured to win the Grey Cup again, though the BC Lions are right at their heels. The BC Lions have added Mike Reilly as their quarterback this season, which should fill in a pretty gaping hole. The BC Lions have had strong teams over the past couple of years, though quarterback has been one of their gaping deficiencies. Reilly will fill this void nicely. Jonathon Jennings was decent enough for the Lions, though they likely need a superstar in order to take them to the next level.
Let's take a look at the betting odds to win the 2019 Grey Cup, courtesy of Bet365:
Source: Bet365
Time Stamp:
June 1st, 2019 2:57 pm EST
Odds Subject to Change
Calgary Stampeders, 3.75
BC Lions, 4.00
Winnipeg Bluebombers, 6.00
Hamilton Tiger-Cats, 6.50
Saskatchewan Roughriders, 8.50
Ottawa Redblacks, 9.50
Edmonton Eskimos, 12.00
Toronto Argonauts, 13.00
Montreal Alouettes, 17.00
-
Do you see any value here?