Packers, Vikings, Patriots, Eagles and Steelers All Expected to Top 10.5 Wins
Published on June 27th, 2018 12:56 am EST
Written By:
Dave Manuel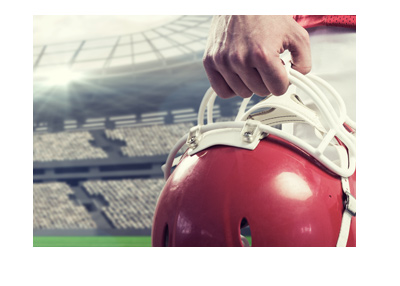 Don't look now, but the NFL regular season is just over two months away.
The Philadelphia Eagles will be looking to repeat as champions, while teams like the Patriots, Steelers and Rams will be looking to knock them off. It is extraordinarily hard to repeat as champions in the NFL, though the Eagles certainly have the roster to pull it off.
Let's take a look at the over/under win total lines for all of the NFL's teams, as well as a few notes about a couple of situations that we feel provide value.
Arizona Cardinals, 5.5
Atlanta Falcons, 9.5
Baltimore Ravens, 8.5
Buffalo Bills, 6.5
Carolina Panthers, 8.5
Chicago Bears, 6.5
Cincinnati Bengals, 5.5
Cleveland Browns, 4.5
Dallas Cowboys, 8.5
Denver Broncos, 7.5
Detroit Lions, 7.5
Green Bay Packers, 10.5
Houston Texans, 9.5
Indianapolis Colts, 6.5
Jacksonville Jaguars, 9.5
Kansas City Chiefs, 7.5
Los Angeles Chargers, 9.5
Los Angeles Rams, 9.5
Miami Dolphins, 5.5
Minnesota Vikings, 10.5
New England Patriots, 10.5
New Orleans Saints, 8.5
New York Giants, 7.5
New York Jets, 6.5
Oakland Raiders, 8.5
Philadelphia Eagles, 10.5
Pittsburgh Steelers, 10.5
San Francisco 49ers, 8.5
Seattle Seahawks, 8.5
Tampa Bay Buccaneers, 6.5
Tennessee Titans, 7.5
Washington Redskins, 5.5
-
Now let's take a look at 5 situations where we think there is value:
New York Giants, 7.5 Wins, Over +145
With an improved offensive line, the return of a healthy Odell Beckham Jr. and the addition of Saquon Barkley, I think that the Giants could surprise to the upside this season and deliver a 9-7 season. Sure, everything could implode, though the Giants are, on paper, considerably better than the team that left the field at the end of last year.
San Francisco 49ers, 8.5 Wins, Over -145
"Jimmy G" will prove to be the real deal this season, building on the momentum that he built at the end of last season. In addition, new weapons such as Sherman should make a decent team very good. I would not be surprised if the 49ers ended up making the playoffs this season - they are certainly good enough to push over the 8.5 win mark.
New England Patriots, 10.5 Wins, Under +145
Stay with me here. Tom Brady is 40 years old and is clearly unhappy with the Patriots right now. Edelman is probably out for the first four games of the season, unless he wins his appeal. The Patriots are undoubtedly one of the great stories in the history of sports, though I think that this is the season when Tom Brady starts to show his age.
Houston Texans, 9.5 Wins, Under -130
Deshaun Watson was unbelievable before getting injured last season, though I feel like perhaps he is due for a bit of a pullback. There is no doubt that the Texans will improve on their 4-12 season in 2017, though I think that they will find it tougher sledding than anticipated.
Kansas City Chiefs, 7.5 Wins, Over -120
Sure, the Chiefs will need to deal with the loss of Alex Smith, though they still have some of the most dynamic talents in the NFL in the form of Tyreek Hill and Kareem Hunt. The Chiefs are certainly talented enough to lift themselves past the 7.5 win mark.