Defendants Allegedly Tried To Bribe Members of Division I College Basketball Team
Published on October 8th, 2019 4:13 pm EST
Written By:
Dave Manuel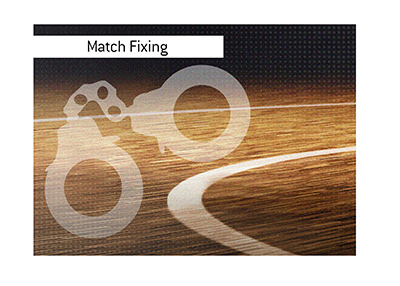 The US Department of Justice, via the Eastern District of New York U.S. Attorney's Office, revealed earlier today that they had made multiple arrests relating to the nefarious activities of an east coast crime family.
One of the alleged crimes? The attempted fixing of a 2018 NCAA Division I college basketball game.
According to a press release, one of the defendants offered members of one basketball team thousands of dollars each to intentionally throw the game.
The scheme didn't work, and this defendant reportedly advised his co-conspirators not to wager on the game.
Presumably, the team that was offered the bribe was a sizeable favourite to win, and the scheme, if successful, would have involved the defendants wagering a large amount of money on the underdog.
For whatever reason, the bribes didn't work and the defendants abandoned the plan.
-
Why would a person attempt to fix a Division I college basketball game and not a game that was well off the radar?
The main reason? It would be very hard to bet a significant amount of money on a Division III basketball game without arousing suspicion.
A Division I game would be much easier to wager large amounts of money on, though it would also be significantly harder to bribe the players, as there would be much more potential scrutiny, which made the scheme even more preposterous.
-
Match fixing is a fact of life in many sports.
In 2018, a tennis player by the name of Nicolas Kicker was banned for at least three years for match-fixing. Tennis is one of the easiest games to fix, as a single player is all that is needed to throw the match.
There have been numerous point-shaving incidents in NCAA college basketball over the years, with Tulane University, Arizona State and Boston College have been involved in scandals over the years.
-
In this case, the scheme was unsuccessful, though a crime was still allegedly committed.
Source: Justice.gov -
20 Defendants Charged With Crimes, Including Racketeering, Extortion, Loansharking