Pittsburgh Penguins Currently Have Strongest Odds to Win Stanley Cup
Published on June 12th, 2017 5:51 pm EST
Written By:
Dave Manuel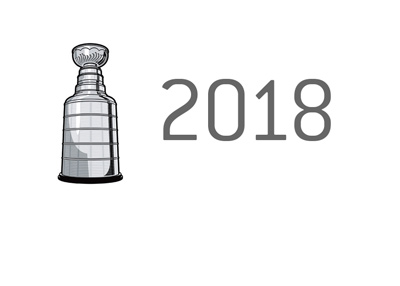 The Pittsburgh Penguins, fresh off of their second straight Stanley Cup victory, are the current favourites to win the 2017/18 Stanley Cup.
The Westgate Las Vegas SuperBook released their 2017/18 Stanley Cup betting odds shortly after Sidney Crosby and the Pittsburgh Penguins won their second straight Stanley Cup.
To the surprise of no one, Crosby and the Pens currently have the best odds to win next year's Stanley Cup at 8/1. They are followed by three teams - Tampa Bay Lightning, Washington Capitals and Edmonton Oilers - who are all listed at 10/1 to win.
On the other side of the ledger, the Vegas Golden Knights, who will be playing their first season in the league in 2017/18, are 200/1 to win. The Detroit Red Wings, New Jersey Devils, Colorado Avalanche, Arizona Coyotes and Vancouver Canucks are all listed at 100/1 to win.
-
Here is the full list of odds, courtesy of the Westgate Las Vegas Superbook:
Pittsburgh Penguins, 8/1
Tampa Bay Lightning, 10/1
Washington Capitals, 10/1
Edmonton Oilers, 10/1
Chicago Blackhawks, 12/1
Montreal Canadiens, 14/1
Toronto Maple Leafs, 14/1
New York Rangers, 14/1
Minnesota Wild, 14/1
Nashville Predators, 14/1
Dallas Stars, 14/1
Anaheim Ducks, 14/1
Columbus Blue Jackets, 20/1
San Jose Sharks, 20/1
Los Angeles Kings, 20/1
Ottawa Senators, 30/1
Boston Bruins, 30/1
St. Louis Blues, 30/1
Calgary Flames, 30/1
Florida Panthers, 40/1
New York Islanders, 40/1
Philadelphia Flyers, 40/1
Winnipeg Jets, 40/1
Buffalo Sabres, 60/1
Carolina Hurricanes, 60/1
Detroit Red Wings, 100/1
New Jersey Devils, 100/1
Colorado Avalanche, 100/1
Arizona Coyotes, 100/1
Vancouver Canucks, 100/1
Vegas Golden Knights, 200/1