Sorel Eperviers Scored 620 Goals in 70 Games
Published on July 5th, 2023 3:15 pm EST
Written By:
Dave Manuel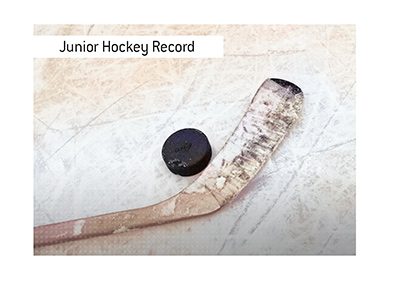 Here is a crazy stat for you:
At the end of the 1973/74 QMJHL season, the Quebec Ramparts finished with a total of 531 goals, meaning that they averaged more than 7.5 goals per game.
The Sorel Eperviers finished the season with 89 goals MORE than the Quebec Ramparts.
Over the course of 70 games, the Sorel Eperviers averaged an astonishing 8.86 goals per game as they amassed a record of 58-11-1.
The team produced three of the top six points totals in the HISTORY of the QMJHL:
Pierre Larouche, 251 points
Michel Deziel, 227 points
Jacques Cossette, 214 points
All three of these players - Larouche, Deziel and Cossette - finished the season with at least 90 goals and 200 points.
They were completely unstoppable, and Sorel still holds the record for most goals in a single junior hockey season.
Pierre Larouche set the point record for a single season, and would hold the record for roughly a decade, when a player named Mario Lemieux turned in the greatest season in the history of junior hockey.
Sorel's season was so insane that Claude Legris would win the Jacques Plante Memorial Trophy (best goaltender) on the season, despite finishing with a GAA of .450.
-
Here are some more stats from Sorel's stunning 1973-74 season:
1. Seven players had at least 119 points.
2. Six players scored at least 50 goals.
3. Sorel had a six game stretch where they scored a minimum of 12 goals per goal.
4. Sorel scored double-digit goals in 11 out of 13 games during a mid-season stretch.
5. Sorel scored 18 goals THREE different times over the course of a 70 game season.
Truly remarkable, and likely never to be repeated.