Top Teams Possibly Emerging After First Week of Season
Published on February 10th, 2020 3:13 pm EST
Written By:
Dave Manuel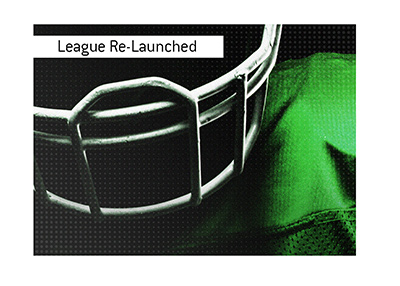 The first week of action in Vince McMahon's newly re-launched football league, the XFL, got off to a promising start this past weekend.
Gone were the gimmicks that marked (and marred) the first iteration of the XFL in the early 2000s. "He Hate Me" and introductions from the "Rock" were missing from this relaunch, replaced by some good old-fashioned football and some novel rule changes designed to make the games more interesting.
All in all, the newly re-launched league looks fairly promised, as this weekend provided some pretty solid action and excitement. The United States is football mad, and the XFL will find a solid niche in the NFL offseason if they can continue with this level of football.
-
It is almost impossible to handicap a newly launched league. How will the teams mesh? Which teams have the best players? Who will be the best coaches?
We got a bit of an inkling after the first week of play as to which teams will stand out and which teams will follow the rest of the field.
Some of the teams looked excellent, including the likes of the New York Guardians and Houston Roughnecks, to name a few.
Some of the teams looked absolutely awful and underprepared, including the Seattle Dragons and LA Wildcats.
All of the teams have players that have formerly played in the NFL, so the level of talent is respectable, at the very least.
The level of coaching is also reasonable, with coaching talent that have performed at the highest levels in both the NFL and college football.
-
There are only eight teams in the XFL at this time, though there are already some teams that are standing out.
The first week of action has been reflected in the futures market, with teams like the Guardians and Defenders leading the way in the early days of the season.
Here are the current futures betting odds to win the XFL Championship, courtesy of Bet365:
Source: Bet365
Time Stamp:
February 10th, 2020 12:05 pm EST
Odds Subject to Change
New York Guardians, 4.50
DC Defenders, 4.50
Houston Roughnecks, 6.00
Dallas Renegades, 7.00
Tampa Bay Vipers, 7.50
St. Louis BattleHawks, 8.00
LA Wildcats, 11.00
Seattle Dragons, 15.00
-
Things will continue to shake out over the next couple of weeks, as teams practice together more and figure out their line-ups.
As of this moment, however, these are the favourites to win it all in the newly relaunched XFL.