David Shula Likely Leads List of Worst NFL Coaches
Published on November 22nd, 2021 1:58 pm EST
Written By:
Dave Manuel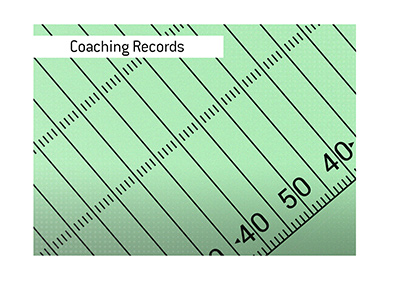 There have been some former NFL coaches who enjoyed a shockingly small amount of success.
Rod Rust, a respected defensive coordinator, had a disastrous season in New England in 1990, going 1-15 before deciding that being a head coach wasn't for him.
Bobby Petrino inherited an Atlanta Falcons team that he THOUGHT was going to include Michael Vick, but we all know what happened there. After getting off to a very rocky start in Atlanta, Petrino decided to bolt for Arkansas in the middle of the season.
Rod Marinelli has a terrible run in Detroit, coaching the team to the NFL's first ever 0-16 record. Marinelli would be near the top of the list for worst-ever NFL head coach.
-
This is obviously a subjective question, and different people will have different choices, likely based on which team they support.
It's tough, however, to top David Shula's time as the Cincinnati head coach, as he was given every chance to succeed.
During his run in Cincinnati from 1992-96, Cincinnati compiled a record of 19-52.
Shula was largely hired based off of his last name, as he hadn't enjoyed a sparkling career as a coach up until that point. Shula had been the Offensive Coordinator of the Dallas Cowboys, though was demoted due to "trust issues".
Cincinnati hired Shula in 1991 as a Wide Receivers coach, and within a year, he was named as the team's Head Coach, despite being just 32 years of age.
Shula lost 50 games faster than ANY coach in NFL history.
After beginning the 1996 season 1-6, the Cincinnati Bengals eventually threw in the towel and fired Shula.
-
Shula would not receive another job in the NFL, even at the lowest Assistant Coach levels.
Shula would only return to coaching in 2018, when he was hired as the Wide Receivers Coach in Dartmouth.
-
During his time in Cincinnati, the team would post records of:
5-11
3-13
3-13
7-9
1-6
These records combined for a total winning percentage of just .268, which is obviously horrible.
The Bengals never made the playoffs during Shula's time with the club - in fact, they never finished better than 3rd place in the AFC Central.
-
You can certainly make strong arguments about coaches like Rod Marinelli being the worst of all time, though we think that David Shula takes the cake.