Tough To Beat The 2009 Snoozefest Between The Buffalo Bills and Cleveland Browns
Published on May 16th, 2022 2:01 pm EST
Written By:
Dave Manuel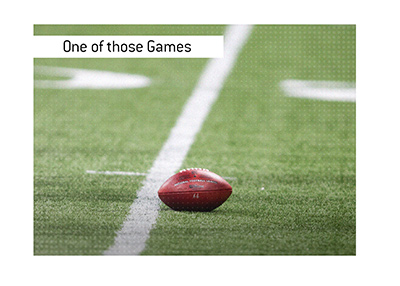 There have been some terrible, terrible games in the history of the NFL.
It's pretty easy to build a list that might top the game that we have chosen as being the absolute worst NFL game of all time. There are many that belong on the list.
The absolute worst game of all time in the NFL, however, might just be the 2009 "clash" between the Buffalo Bills and Cleveland Browns.
To start - both of these teams were really bad, as they both had 1-4 records when they met on October 11th, 2009 at Ralph Wilson Stadium.
The quarterbacks both left something to be desired, as Derek Anderson got the start for the Browns, and Trent Edwards got the start for the Bills.
-
The Browns would end up winning the game by a score of 6-3.
Billy Cundiff and Rian Lindell, the two field goal kickers in the game, would supply all of the offence, with Cundiff kicking a 18-yard field goal at the end of the game to win it for the Browns.
Derek Anderson was especially horrific in this game, as he went just 2-17 for 23 yards through the air. He was sacked once and threw an interception.
Trent Edwards went 16-31 for 152 yards with an interception and two sacks.
The two teams would commit four turnovers in total and combine for just 22 first downs.
-
Marshawn Lynch was the leading RECEIVER for the Bills, as he caught a total of 6 passes for 56 yards.
Mohamed Massaquoi was the leading receiver for the Browns, as he caught 1 pass for 16 yards.
The lone bright spot of the game was Jamal Lewis, who rushed for 117 yards on 31 carries.
-
This was a slow, miserable game in which practically nothing happened.
There have been other slow, miserable games in the NFL in the past, though it's pretty hard to top the 2009 game between the Browns and Bills.