Mersey Tigers Went 0-33 During 2012-13 British Basketball League Season
Published on January 12th, 2023 2:45 pm EST
Written By:
Dave Manuel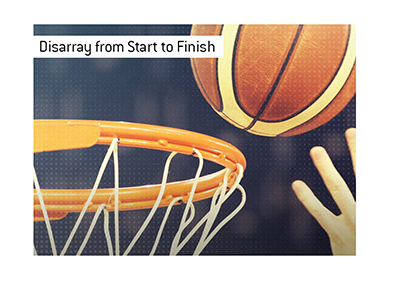 In 2013, the Mersey Tigers of the British Basketball League were bad.
Very, very bad.
In fact, the Mersey Tigers of the BBL Championship were so bad, in fact, that they went an ENTIRE SEASON without winning a game.
During the 2012-13 regular season of the BBL Championship, the Mersey Tigers somehow managed to put together a record of 0-33 to become the only top-level British basketball team to ever go winless over an entire year.
To make matters worse, Mersey also lost two additional games in their 2012-13 campaign, as they dropped their first-round BBL Cup and BBL Trophy games.
In total, the Mersey Tigers lost 35 games during their 2012-13 campaign and won a grand total of zero.
-
During the 2012-13 BBL Championship regular season, the Cheshire Phoenix finished in 11th place with a record of 10-23.
Despite this terrible record, the Phoenix still finished 20 points above the lowly side from Mersey.
-
The Mersey Tigers dealt with a number of financial issues during the 2012-13 season, and this certainly helped the team run up a winless record. The team was in disarray from start to finish, and this translated to the court as well, as Mersey was routinely demolished.
At the end of the day, the British Basketball League decided that they had seen enough from Mersey, and ended up withdrawing their franchise at the end of the disastrous 2012-13 season.
The season started terribly for Mersey, as they got destroyed by the Surrey Scorchers 106-45 in their opening game of the season.
It continued downhill after that, as Mersey routinely lost games by 30-40 points.
Their last game (mercifully) took place on 07.04.2013, when they lost 90-57 to the Caledonia Gladiators.