Wilt Chamberlain Practically Never Left the Court in 1961-62
Published on October 13th, 2023 5:57 pm EST
Written By:
Dave Manuel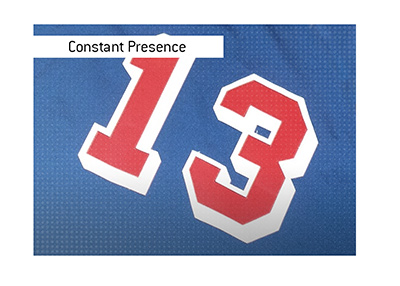 If you have the most dominant player in the league (by a long shot) suiting up for your team, you'd probably never want to take them off the court.
This is exactly what the Philadelphia Warriors did in 1961-62.
The team had Wilt Chamberlain, who was jaw-droppingly unstoppable.
Chamberlain was healthy, so why not just leave him on the court for the entire game? No breaks. No load management. Just 100% Wilt Chamberlain at all times.
This strategy created one of the most unbreakable records of all time, as Chamberlain averaged 48.5 minutes PER GAME during the 1961-62 season.
-
Given that a game of NBA basketball features four quarters at 12 minutes each, you can see why this record is likely unbreakable.
Not only did Chamberlain remain on the court for the vast majority of the games that he played, but he also played the overtime periods as well!
Chamberlain's constant presence on the court produced the most ridiculous statistics in the history of the NBA, as he averaged 50.4 points and 25.7 rebounds per game on the season.
-
Even as Chamberlain entered his 30s, his work load would remain ridiculously high, as he had seasons in his 30s when he averaged as much as 46.8 minutes per game.
For a 30+ year old basketball player of his size, this was a remarkable statistic.
In fact, in his last three seasons in the league, Chamberlain averaged 44.3, 42.3 and 43.2 minutes per game, respectively.
This was done in Chamberlain's mid 30s.
-
In this day and age, playing 35-37 minutes per game is considered a "heavy load".
For big men in the NBA, this number is usually even lower.
Wilt Chamberlain's MPG numbers will never be seen again.