Why Willie Mays Should Have Won the MVP Award in 1962
Published on August 8th, 2023 5:56 pm EST
Written By:
Dave Manuel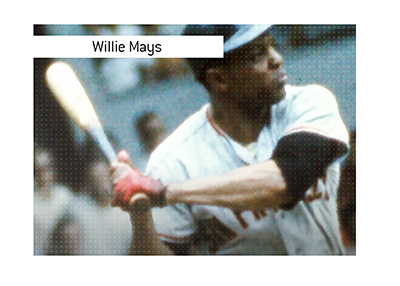 Willie Mays, one of the greatest baseball players of all time, finished his career with 2 MVP awards.
The truth of the matter is that Mays should have won more MVP awards than that.
1962 is one such instance when Willie Mays was robbed of the MVP award.
In 1962, Willie Mays posted what was likely the best season of his career.
In 706 plate appearances, Mays put up the following numbers:
189 hits
49 home runs
141 RBIs
18 stolen bases
.304 batting average
130 runs
.999 OPS
.615 SLG
Mays' team, the San Francisco Giants, were also the top team in the regular season in 1962, finishing with a record of 103-62.
Mays had the individual numbers coupled with team success.
A lock for MVP, right?
Wrong.
-
Willie Mays would finish second in National League MVP voting in 1962, finishing behind Maury Wills.
Mills played for the Dodgers, who finished just one game behind the Giants in the standings that year, so his team certainly enjoyed success.
Mills' MVP campaign was powered by his 104 stolen bases, which was certainly an eye-popping amount.
The rest of his numbers:
208 hits
6 home runs
48 RBIs
.299 average
.720 OPS
.373 SLG
130 Runs
-
Willie Mays and Maury Wills both won gold gloves that season, so defensively it was a wash.
Wills certainly had an impressive season, though it was more impressive than Willie Mays' year?
In our opinion, this was one of the biggest robberies for the MVP award in the history of the game.