A Placekicker Has Won The Award, But Not a Wide Receiver
Published on March 26th, 2022 3:51 pm EST
Written By:
Dave Manuel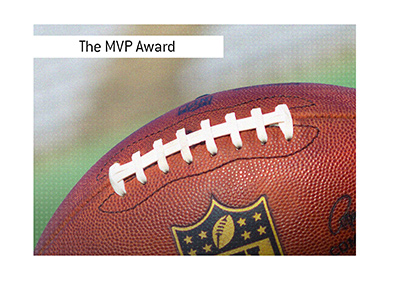 The AP NFL Most Valuable Player Award (MVP) has been given out more than sixty times.
On a couple of different occasions (Alan Page, Lawrence Taylor), a defensive player won the award.
In 1982, the impossible happened, as a placekicker (Mark Moseley) won the MVP award.
Since the genesis of the MVP award however, NO wide receiver has ever won the award.
Even Jerry Rice, the greatest wide receiver of all time, never won the MVP award, despite the fact that he once had 1,848 receiving yards in a single season.
-
The MVP award is dominated by quarterbacks - in fact, it's been a decade since a non-QB won the award, as Adrian Peterson took home the trophy in 2012.
Since that time, the likes of Aaron Rodgers, Patrick Mahomes and Lamar Jackson have all won, though their wide receivers have been shut out.
-
If you look at MVP voting, you will see that it is rare that a wide receiver will even get a single vote.
In the 2021 season, Cooper Kupp, who had 1,947 receiving yards and 16 touchdowns, received just ONE vote, while Aaron Rodgers received 39 votes.
-
There are several things that conspire against wide receivers winning the award:
1) A bias towards quarterbacks from voters
2) If a wide receiver has a great season, chances are that their quarterback had a great season as well, and the quarterback will likely get the votes instead
-
In order for a wide receiver to win the MVP award, they'd likely have to break the 2,000 yard receiving mark in a season and/or score 20 touchdowns or more.
Unless that happens, you likely won't see a wide receiver win the MVP award anytime soon.