Dana White Vows That Event Will Take Place on April 18th
Published on March 19th, 2020 5:01 pm EST
Written By:
Dave Manuel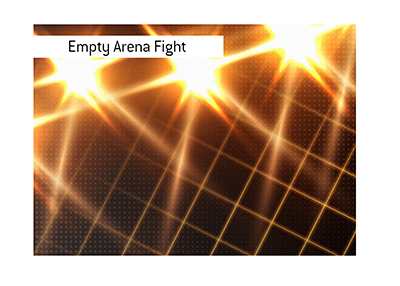 Earlier today, UFC President Dana White vowed that Khabib v Ferguson will take place, as scheduled, on April 18th.
White added: "Do you want to bet against me?"
This comes after the promotion was forced to postpone/cancel three different events following the outbreak of the Coronavirus in the United States. The promotion had planned to run the cards on tribal lands, though this became impossible after the federal government dramatically shrunk the size of gatherings for the time being.
White, however, has vowed to press on with UFC 249, which features the much-anticipated Lightweight title fight between Khabib Nurmagomedov and Tony Ferguson.
This is the fifth time that the UFC has tried to book this fight. In the meantime, Khabib has become one of the promotion's biggest stars, so the UFC would likely draw a very large PPV number if the fight can go on as planned. The gate is of secondary importance - the real money lies in the PPV buys.
In addition, with virtually no other sports taking place at this time, the UFC would have a virtual monopoly over viewers, and which likely greatly inflate the UFC 249 PPV number.
-
With that being said - where could the UFC possibly hold the event?
The United States is out, as the UFC needs a minimum of staff on hand to hold and film the event. In addition, with the fighters and their corners present, the numbers would easily move past the 10 person/congregation limit. So, the United States is out, even if it took place on tribal lands.
Russia? A week ago this may have been a possibility, as Russia had only a minimum of COVID-19 infections and no deaths. In recent days, however, the country has significantly ramped up its protective measures to limit the spread of the disease, which almost certainly scratches them off of the list.
Here are the three possibilities that I see as of this moment:
1. China. China is recovering from their virus outbreak and is getting back to regular operations. If they were able to screen inbound fighters and staff for the infection, China could be a legitimate option to host the card.
2. South Korea. South Korea also seems to be recovering from the outbreak and is currently planning on hosting basketball games in empty arenas by the end of March. Could they host Khabib v Ferguson in an empty stadium in mid-April? This seems like a distinct possibility.
3. Africa. This has been talked about by Khabib - could Africa be a possibility to host the fight? Could the promotion host the fight in an empty arena in Africa?
-
It seems to me that China, South Korea and Africa remain the three best possibilities for UFC 249 to take place on time. Could it happen? Dana White certainly seems confident.