Brantford Turkstra Lumber Destroyed Team From Dallas
Published on May 17th, 2023 1:48 pm EST
Written By:
Dave Manuel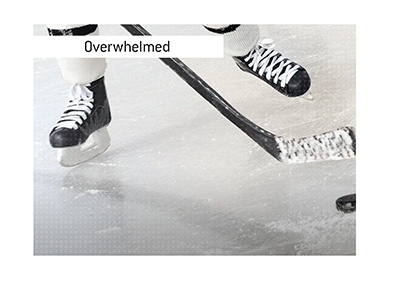 In 1971-72, a young Wayne Gretzky notched a total of 517 points in just 85 games.
The crazy thing about this stat is that Gretzky spent most of this season playing as a defenseman.
The reason? More ice time.
-
Imagine this scenario.
You are a team from Dallas, Texas, and you are travelling to Quebec to play in a hockey tournament.
Most of the players are your team don't know how to skate properly, as getting access to ice is an issue in Dallas.
Now, imagine this team from Dallas walking into an arena in Quebec, where 16,000 people (that's right - 16,000) are set to watch your game.
Now, imagine the cherry on the sundae - your team is not very good, your team is playing in front of 16,000 fans, AND your team is playing against the future "Great One", Wayne Gretzky.
-
A little-known fact - Wayne Gretzky played quite a bit of defense during his time as a young hockey player in the Atom division, and he was playing defense when the Brantford Turksta Lumber took on the undermatched team from Dallas.
This didn't stop Gretzky from putting on a superlative performance, as he would score 7 goals and notch 6 assists en route to a 25-0 victory for Brantford.
The game was so one-sided, in fact, that the goalie for the Dallas team, Greg Bird, literally pulled himself in the middle of the game.
His coach, John Kivlehan, would later reveal that his starting goaltender was "terrified", as he had never seen slap shots move that fast.
-
The team from Dallas had no chance, and Gretzky was skating circles around them all night.
In fact, the team from Brantford, despite winning by a score of 25-0, could have won by a much larger margin.
The coach from Dallas thought that the tournament would be a good laerning experience for his players, though in the end, the team from Dallas left the ice shattered and embarrassed. They were overwhelmed by the talent on the opposing team, and couldn't believe that 16,000 fans had turned out to watch.
-
For the players on the Dallas team, the 25-0 loss to Gretzky and Brantford was surely a day that they would never forget.