Watson Brown Has 211 Losses To His Credit as Head Coach
Published on August 15th, 2023 3:42 pm EST
Written By:
Dave Manuel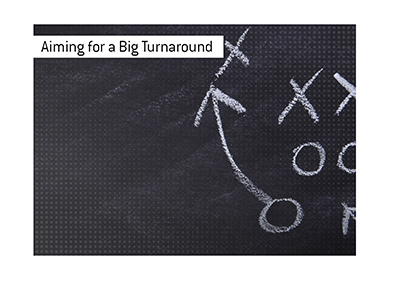 Watson Brown - the college football head coach with 211 losses to his name.
Will this "record" ever be topped?
In this day and age of big money TV deals, high-priced head coaching contracts and impatient fan bases, this seems very unlikely.
-
Over the course of his head coaching career, Watson Brown coached a total of 348 games.
During that time, Brown's teams won 136 games, lost 211 games and tied 1 game, for a total winning percentage of just .392.
Over the course of his career, Watson Brown coached at Austin Peay, Cincinnati, Rice, Vanderbilt, UAB and Tennessee Tech.
During a 30+ year run as a head coach, Watson Brown went to just one bowl game.
In 2004, UAB went to the Hawaii Bowl, where they lost 59-40 to the Hawaii Warriors.
-
Brown had some success early on in his head coaching career, as Austin Peay went 7-4 in his two seasons with the school.
Brown would serve as the offensive coordinator for Vanderbilt in 1981 and 1982, before taking the head coaching job at Cincinnati in 1983.
Cincinnati would finish the season 4-6-1, and Brown would jump to Rice in 1984, where he was offered the positions of both head coach and athletic director.
Rice would be horrific those two years, with their football team going 1-10 and 3-8.
After two unsuccessful years at Rice, Brown would take over as head coach of Vanderbilt, and the results were terrible as well. Brown's best season at Vanderbilt saw the team finish with a record of 4-7.
After serving two years as OC for Mississippi State and Oklahoma, Brown would return to head coaching in 1995, when he was named head coach of UAB.
During his 12 years at UAB, Coach Brown compiled a record of 62-74.
Following his unsuccessful run at UAB, Tennessee Tech decided to make Watson Brown their head coach.
During his 9 year run with the school, Brown compiled a record of 42-60.
Brown's best year with Tennessee Tech came in 2011, when the school finished in a tie for 1st in the Ohio Valley Conference.
-
You might be asking yourself - how did Watson Brown get so many head coaching jobs, and how did he stay employed for so long?
The fact is that he chose "difficult" situations on purpose, as he was hoping to orchestrate a massive turnaround.
This never really happened, though Brown had no problem taking losses in the hopes of doing something big with a program.