Where Can I Bet on Donald Trump or Joe Biden?
Click Here To Bet on the US Presidential Election!
(Ad)
The 2020 US Presidential election is rapidly approaching.
There have been many different twists and turns over the course of this race. A year ago, President Trump seemed destined to cruise towards an easy re-election, and now he is fighting for his political life - at least if you believe the most recent polls.
The 2020 US Presidential election is going to be THE most wagered on event in the history of mankind.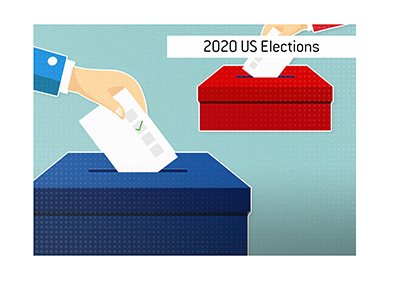 The Super Bowl. Champions League. The World Cup.
Put this all together and you still won't match the total amount of money that will be bet on the election on November 3rd.
-
Joe Biden backers believe that he has too big of a lead at this point to lose. With a fired-up base of voters, they argue, Joe Biden will clinch a victory in the electoral college.
Not so fast, claim backers of President Trump. Remember 2016, they'll say. Hillary Clinton was way ahead in the polls and ended up losing. Why can't President Trump shock the world again? If he takes Pennsylvania, they argue, he'll likely win the election, as he is far ahead in Ohio, and seems to be pulling ahead in Florida.
This is why the 2020 US Presidential election is one of the most fascinating in history.
The stakes are unbelievably high, the two sides are incredibly polarized and nobody believes the numbers.
Oh, and the Supreme Court may end up deciding the election if things are close. A Supreme Court that is now controlled by Conservatives.
-
Here are some of the most important betting odds as of this moment for the election, courtesy of Bet365:
Source: Bet365
Time Stamp:
October 30th, 2020 1:46 pm EST
Odds Subject to Change
Who will be the winning party?
Democrats, 1.50
Republicans, 2.65
Who will win the popular vote?
Democrats, 1.16
Republicans, 4.50
In addition, you can bet on who will win each of the 50 states, how many electoral votes/popular votes each party will end up with, and more!