Conor McGregor, Jorge Masvidal, Jon Jones All Threatening To Walk Away From Sport
Published on June 13th, 2020 2:03 pm EST
Written By:
Dave Manuel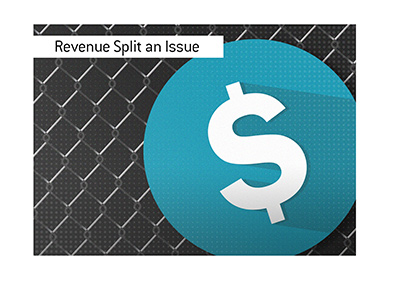 What do Conor McGregor, Jorge Masvidal and Jon Jones all have in common?
They are all certifiable superstars, and they have all threatened to leave the UFC in recent weeks.
In this era of COVID-19, athletes are openly worrying about their health and wondering if the benefits that they are receiving from their respective leagues are worth the risks that they are taking to play.
For the UFC, this problem becomes even more pronounced when you consider just how small of a percentage cut its fighters take of the company's revenues.
While other leagues employ 50/50 revenue sharing splits (or close to it), the UFC reportedly pays its fighters somewhere in the neighbourhood of 18-20% of revenues.
Fighters seem to be growing increasingly unhappy about this arrangement, and the sport's biggest stars are starting to agitate publicly about it.
Jon Jones said that he wanted more money for a fight against Francis Ngannou and the UFC wouldn't give it to him, so Jones relinquished his title and dared the UFC to release him.
Jorge Masvidal complained publicly that the UFC wanted to pay him "half" of what he earned from the Nate Diaz fight to take on Kamaru Usman for the Welterweight title.
Conor McGregor retired for the third time, and then went on to explain that he was tired of the UFC ignoring his requests for fights.
These are three of the biggest stars that the UFC has, and they are all unhappy at a time when the sport is going through a great deal of turmoil.
-
One of the complicating factors in all of this is the fact that the UFC sold their North American PPV rights to ESPN in exchange for a flat fee.
In the past, the UFC would simply offer their biggest stars a cut of the PPV revenues in order to keep them happy. Nowadays, with the UFC receiving a flat fee from ESPN, each payout has to be negotiated before the fight, and there are no variable revenues.
In the past, Ngannou/Jones likely would have happened, with each fighter receiving a healthy share of the PPV revenues.
Now, payout amounts have to be negotiated before the fight takes place. This has left fighters like Masvidal and Jones steaming mad about their predicaments, and they have taken their grievances to the public.
This has left UFC President Dana White on the defensive as he tries to argue that his company is treating its talent in a fair and even-handed manner. This is tough to do, given that payout numbers are out in the public, and they show that the company is only paying out a fraction of its revenues compared to other leagues.
-
This has left the UFC without a number of their biggest superstars for the time being, and it doesn't seem like these impasses will be coming to an end anytime soon.