Rematch Could Determine Next Challenger for Lightweight Title
Published on March 25th, 2021 11:46 pm EST
Written By:
Dave Manuel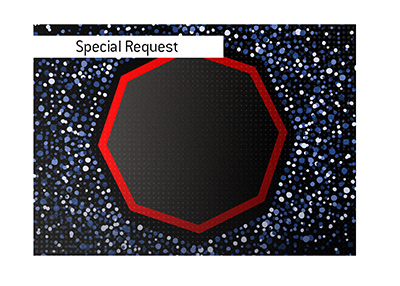 There were some eyebrows raised when the UFC announced that Charles Oliveira and Michael Chandler would be fighting for the recently vacated Lightweight title.
After all, shouldn't Dustin Poirier be up next for a title shot after defeating Conor McGregor earlier in the year?
Dana White revealed earlier today that Dustin Poirier had specifically requested the Conor McGregor fight, and that the UFC had given Poirier the option of fighting for the title.
Poirier, who is in the second half of his career, decided to take the big-money fight against McGregor.
-
According to reports, the UFC is attempting to put together McGregor vs Poirier 3 for their "International Fight Week" card in July.
Given that states like Texas and Florida are allowing fans in sporting events again, there is obviously a hope that the fight would take place in front of a packed arena in Las Vegas.
If Conor McGregor were to win the rubber match, he would likely get the winner of Oliveira/Chandler next.
If Dustin Poirier were to win, the UFC has already indicated that Justin Gaethje may get the title shot.
They haven't explicitly said that McGregor would get the title shot if he were to win, though if the UFC's past moves are any indication, they aren't missing out on the potential for a McGregor title fight.
-
Despite losing the second fight, Conor McGregor is a small -140 favourite to win the trilogy bout.