TJ Dillashaw Very Slight Favourite To Defeat Cody Garbrandt
Published on July 22nd, 2018 1:35 pm EST
Written By:
Dave Manuel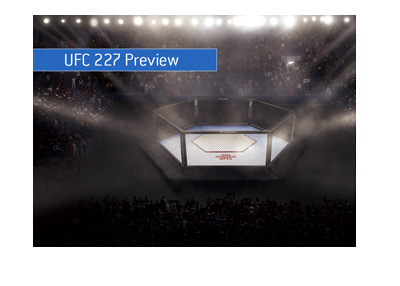 On August 4th, TJ Dillashaw will attempt to defend his Bantamweight title against former friend and title holder Cody Garbrandt.
There are some who believe that Cody Garbrandt hasn't earned an immediate title shot, though this is still the most compelling Bantamweight title fight that the promotion could put on. There was an attempt to make a superfight between Dillashaw and Demetrious Johnson at 125 pounds, though those negotiations apparently fell apart.
There is a tremendous amount of heat between Dillashaw and Garbrandt still, which is why this is such a compelling fight. Dillashaw was a former member of Team Alpha Male, though he ultimately departed to train with Duane Ludwig. This led to some very nasty feelings between the two sides, which ultimately led to the first fight between Dillashaw and Garbrandt, which Dillashaw ultimately ended up winning.
With Dominick Cruz out of action, there wasn't anybody else that was compelling enough to match against Dillashaw, which led to the rematch between the two men. I'm certainly not complaining, as this should be a fantastic fight.
Dillashaw is about as small of a favourite as you can possibly be - here are the current odds:
Cody Garbrandt, +100
TJ Dillashaw, -120
This fight is essentially a coin flip, which certainly isn't a surprise, given how close the first fight was. After all, Garbrandt very nearly won that fight in the first round.
In addition to Dillashaw/Garbrandt, Demetrious Johnson will be looking to successfully defend his title once again against Henry Cejudo. Johnson already beat Cejudo in the past, and there is no reason to think that this fight will be any different. The problem is that Johnson has already cleaned out the division, which means that he is forced to fight people he has already beaten.
Johnson is a -510 favourite to win, while Cejudo is a +405 underdog.
-
Here is the full list of odds for UFC 227 as of this moment:
Cody Garbrandt, +100
TJ Dillashaw, -120
Demetrious Johnson, -510
Henry Cejudo, +405
Alexander Gustafsson, -320
Volkan Oezdemir, +260
Kyung Ho Kang, +205
Ricardo Ramos, -245
Cub Swanson, +310
Renato Moicano, -370
Brett Johns, +235
Pedro Munhoz, -275
-
All in all, this is a pretty lacklustre card that is headlined by a very compelling title fight. After Garbrandt/Dillashaw, however, the quality falls way off.