Lawrence Looks Like a Lock To Go #1
Published on October 24th, 2020 2:22 pm EST
Written By:
Dave Manuel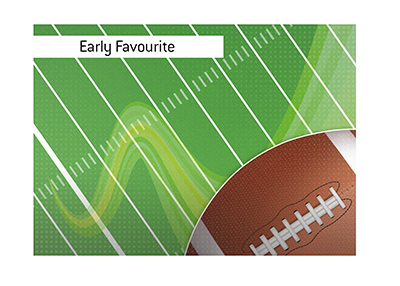 At the start of the current college football season, Clemson's Trevor Lawrence was roughly -250 to be taken first overall in the 2021 NFL Draft.
Lawrence has been dominant once again this season, helping to lead Clemson to a perfect 5-0 start.
With Clemson looking poised to make a run at another national title, the odds of Lawrence being chosen first overall in the 2021 NFL Draft have improved dramatically.
Heading into this weekend, here were the odds of Lawrence going first overall, courtesy of a major offshore sportsbook:
Lawrence -750
Sewell +850
Fields +950
Lance +2500
Leatherwood/Parsons +6000
Rousseau +6500
Smith/Chase/Waddle +10000
Etienne +15000
There are obviously some very good names on this list, though Lawrence has a few things working for him.
He is the QB on arguably the top football program in the country.
He is on TV all the time.
He hasn't missed a step this season.
He has already won multiple titles and is a proven winner.
-
It is looking as though Lawrence might end up landing in New York, as the New York Jets seem like they might want to make a run at a "perfect" 0-16 record.
There is one possible fly in the ointment for people who are looking to take Lawrence to be the first overall draft pick in 2021.
Lawrence is just a Junior, and there is a chance, however remote, that he might choose to stay in Clemson for another season. This seems quite unlikely, though it has happened on notable occasions before (Peyton Manning, Andrew Luck to name a few).
-
If Lawrence declares for the NFL draft at the end of the season, there is no doubt that he will be the #1 overall pick at the 2021 NFL draft.