Denver Broncos Current Betting Favourites To Land Romo
Published on March 10th, 2017 8:49 pm EST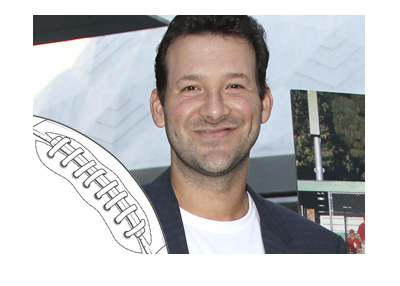 The days of Tony Romo leading the Dallas Cowboys offence are now over, thanks to the strong play of Dak Prescott last season.
Dallas Cowboys owner Jerry Jones has indicated that he plans on trying to trade Tony Romo. This might be a hard sell, however, as it is almost certain that Romo will end up being released, and all of the teams in the NFL know that. In the end, Romo will likely be released by the Cowboys.
There are a number of teams that are in the market for a veteran quarterback.
Earlier this week, the Houston Texans and Cleveland Browns completed an astounding trade that saw Brock Osweiler head to the Browns. In essence, the Browns, with their abundance of cap space, agreed to take on the terrible Osweiler contract in exchange for a second round pick. The Texans got Osweiler off of their books while the Browns landed a second round pick.
This trade obviously opens the door for Romo to possibly sign with the Texans, much to the delight of anybody who has DeAndre Hopkins on their keeper fantasy football team.
As much as Romo to the Texans makes sense, the Texans aren't the current favourites to land Tony Romo.
As of this moment, the Denver Broncos are the current betting favourites to land the services of Tony Romo. The Broncos had many issues at QB last season, so adding Romo might help them return to the playoffs, provided that Romo can remain healthy. The Broncos have a number of talented offensive weapons, so a healthy Romo might be just what they need to put the team over the top.
Here are the current betting odds to land Romo as of this moment:
Denver Broncos, -175
Houston Texans, +150
Kansas City Chiefs, +550
Chicago Bears, +800
Buffalo Bills, +1200
San Francisco 49ers, +1200
Dallas Cowboys, +1400
Miami Dolphins, +2000
New York Jets, +2500
The Chicago Bears, Buffalo Bills and San Francisco 49ers have all made moves at QB over the past few days, so it seems hard to imagine that Romo will end up with any of those teams.
-
There is some other talent that is available at QB (most notably, Jay Cutler), though Romo is clearly the best of the bunch, provided that he is healthy.
If Romo wants to have the best chance of winning a Super Bowl before his career draws to a close, the Denver Broncos are likely the best destination for him. The Broncos seemingly have all of the necessary pieces to make another deep run, while a team like the Houston Texans still has some notable holes.
The Kansas City Chiefs are an intriguing possibility as well, as they are teeming with talent on both sides of the football.