New York Mets Won a Lottery for Tom Seaver's Rights
Published on November 21st, 2022 6:34 pm EST
Written By:
Dave Manuel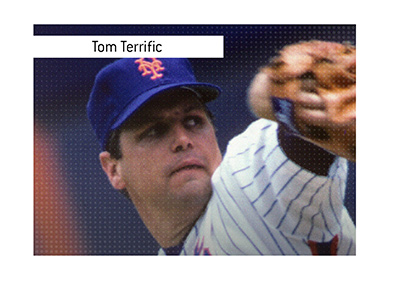 Did you know that Tom Seaver, regarded as being one of the greatest pitchers of all time, was won by the New York Mets via a lottery?
Not a draft lottery.
An actual lottery.
In 1966, the Atlanta Braves drafted Seaver and signed him to a contract tht included a $40,000 bonus.
The problem?
Major League Baseball rules prohibited signing a college player once their season had already begun.
Seaver's college team, USC, had already played two exhibition games.
Despite Seaver not playing in either of the two games, he was deemed ineligible to be signed and his contract with the Braves was voided.
In addition to having his contract voided, Seaver was declared ineligible to play anymore college baseball.
Seaver's father was outraged and felt as though his son was being punished for something that wasn't his fault, so Seaver's father threatened to file a lawsuit against Major League Baseball.
MLB Commissioner William Eckert came up with a solution - any team that wanted Seaver would put their names into a literal hat, and the Commissioner would pull out the winner.
The winner only had to agree to match Atlanta's initial offer of $40,000.
-
Three teams - the New York Mets, Philadelphia Phillies and Cleveland Indians - wanted Seaver and agreed to pay his $40,000 contract.
Commissioner Eckert put their names into a hat and pulled out the New York Mets, and the rest is history.
-
The $40,000 would be the best money that the Mets would ever spend, as Seaver won the Cy Young award three times with the team, and was a first-ballot Hall of Famer.
In addition, Seaver won Rookie of the Year and was the NL strikeout leader 5 times over the course of his career.