Maryland, Louisiana and South Dakota Vote To Allow Legal Sports Betting
Published on November 7th, 2020 4:20 pm EST
Written By:
Dave Manuel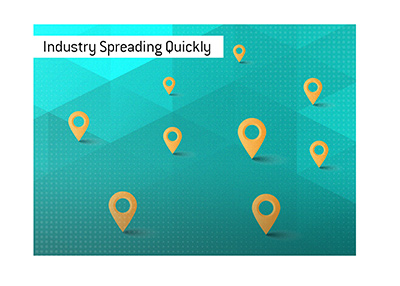 Three US states - Louisiana, Maryland and South Dakota - voted overwhelmingly to legalize sports betting this past Tuesday.
The three ballots weren't even close, as all three measures passed easily.
This brings the total number of US states with sports betting legislation on their books up to 25. Of those 25 states, 19 are already offering sports betting. States like Maryland and Louisiana are expected to start offering legal sports betting to their residents next year.
The appeal of the bills was simple to see - the revenues from sports betting would be funnelled into important initiatives, such as educational funds.
The early success of states such as New Jersey have compelled other states to consider offering sports betting. Many states are cash-strapped, and the appeal of tens or even hundreds of millions of dollars in extra revenues per year is too much to ignore.
This doesn't mean that every state is piling into the fray. Some states are resistant to offering sports betting, as over 20 states have either no legislation planned or their sports betting bills are dead.
-
A 2018 Supreme Court decision allowed for legal sports betting throughout the United States, provided that states voted to allow it.
The industry is spreading quickly through the United States, and in a few years I would expect all but a few of the 50 states to offer sports betting.
The industry is experiencing a "gold rush", as companies like DraftKings, FanDuel and others are inking partnership and marketing deals as fast as they possibly can.
-
Other states that are expected to join the sports betting fray soon include the likes of California, Arizona and Florida, just to name a few.