Astana Open - Betting Odds, History and Event Details
Tournament Details:
Date: 2023.09.27 - 2023.10.03
Location: Kazakhstan
Surface: Hard indoor courts
Total Prize Money: $1,093,360
Astana Open is the annual tennis tournament held in Kazakhstan, where players from across the globe come together to participate in men's and women's competitions.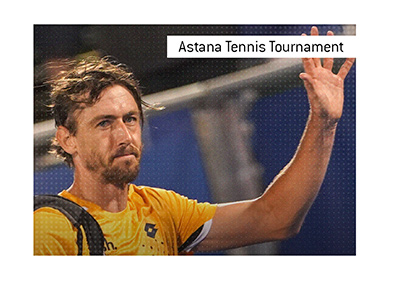 Why was Astana Open Started?
The recent global medical scare brought the whole world to a standstill. The courts of the tennis world were no exception, as various events got canceled or postponed, including the prestigious Wimbledon event that saw its first cancellation since World War 2. This resulted in an unwanted and unprecedented situation in which only a few tennis events were being played worldwide. In order to make up for the loss of events and revive the tennis world, a number of new tennis tournaments were held across the world. These included the Astana Open, whose inaugural edition was played in 2020.
However, since then, the event has been held annually as a combined men's and women's event. Thus, Astana Open is a part of the ATP and WTA tour.
The naming of the Event:
Astana Open is called Astana Open because of the host city in Kazakhstan. The Event was scheduled in Nur-Sultan, the Capital City of Kazakhstan. The city's old name was Astana, and even today, it is more popular because of its historical significance. Resultantly, the tournament was named 'The Astana Open.'
Event Details:
The Event features singles and doubles competitions for both men and women. The men's Event is an ATP 500 tournament on the ATP Tour. On the other hand, the WTA tour features a WTA 250 tournament. Interestingly, the women's event was started in 2021.
Courts:
The matches are played on Hard Indoor courts in Astana.
Historic Significance:
Astana Open has its own historical nature for Kazakhstan since it is the first ever occasion of an ATP and WTA tournament being played in Kazakhstan.
Past Champions:
Novak Djokovic from Serbia won the 2022 Astana open.
2023 Astana Open
The 2023 Astana Open will be played between 2023.09.27 and 2023.10.03. Some of the higher profile players attending are Carlos Alcaraz, Daniil Medvedev, stefanos Tsitsipas and the 2022 champion Novak Djokovic.
-
View more
Tennis Tournaments