St. Louis Rams Were 150/1 To Win Super Bowl in Preseason
Published on September 20th, 2020 12:50 pm EST
Written By:
Dave Manuel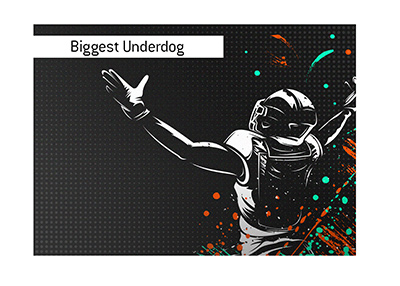 In the history of the NFL, which Super Bowl winner had the longest odds to win it all in the preseason?
If you sit back and think about it, some likely choices will almost certainly pop into your head.
How about the 2001 New England Patriots? After all, Tom Brady took over the starting QB job in the middle of the season. Practically nobody thought that the Patriots would win the Super Bowl prior to the season getting underway, and they certainly didn't think that Tom Brady would lead them to the promised land.
How about the 2017 Philadelphia Eagles? Nobody expected rookie Carson Wentz to be so good, and certainly nobody thought that the Eagles would be the team to take down the New England Patriots.
How about the 1981 San Francisco 49ers? After all, Joe Montana was an unknown quantity, and nobody was betting any serious money that he would lead his team to the promised land.
These would all be great choices, though they wouldn't be the right answer.
-
Prior to the 1999 regular season getting underway, the St. Louis Rams were 150/1 to win the Super Bowl.
The Rams' starting quarterback, Trent Green, was injured.
Kurt Warner, who went undrafted in the 1994 NFL draft and worked at a grocery store before briefly playing in NFL Europe, was chosen by the team to be the starting quarterback.
The Rams then went on an unbelievable run that saw them win the Super Bowl by a fraction of an inch, as they were able to stop the Titans from scoring on the last play of the game in the Super Bowl.
The Rams were an unbelievable story, as was the story of Kurt Warner, who would end up being inducted into the Hall of Fame.
-
Here are the top five teams with the longest preseason odds that ended up winning the Super Bowl:
1. St. Louis Rams, 1999, 150/1
2. Philadelphia Eagles, 2017, 60/1
3. New England Patriots, 2001, 60/1
4. San Francisco 49ers, 1981, 50/1
5. Washington Redskins, 1982, 35/1