Los Angeles Rams Drop Their First Game of Season While Patriots Keep Rolling
Published on November 5th, 2018 10:20 am EST
Written By:
Dave Manuel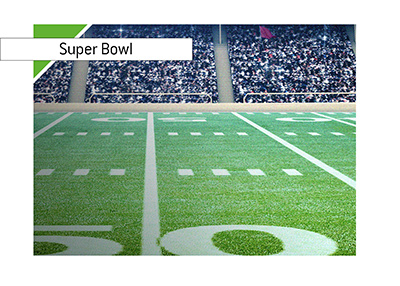 This year's race to the Super Bowl looks to be a really good one, as there are at least four legitimate Super Bowl contenders this season, if not more.
The Los Angeles Rams dropped their first game of the season yesterday, losing 45-35 to the New Orleans Saints in a thrilling contest. The fact that the Rams very nearly pulled off the comeback win says a great deal as to their overall mindset and talent level, and this loss did nothing to dent their title odds.
The New England Patriots are doing what they always do, and that is win. Can you really bet against Tom Brady and the Patriots in the playoffs, especially with a team that boasts talents such as Michel, Gronk, Edelman and Josh Gordon? The Patriots are loaded once again this season and it is no surprise that they are one of the favourites to win.
The Kansas City Chiefs, with their embarrassing wealth of offensive talent in the form of Mahomes, Hunt, Hill and Kelce, are one of the favourites to win the Super Bowl as well, as they have the capability to outscore any other team in the league. Their defence is a concern, though they have been able to outplay this weakness so far.
Finally, the New Orleans Saints are arguably one of the most balanced teams in the league and just continue to win. Their home victory over the Rams was a statement win, and they have shown that they are capable of beating anybody.
-
In addition to these four teams, you can also make cases for the likes of the Chargers, Steelers, Panthers and Vikings, all of which have gotten out to strong starts this season. The Chargers are a particularly compelling team, as they have a balanced offensive attack and will benefit from the impending return of Joey Bosa to their defence.
-
Let's take a look at the current Super Bowl betting odds as of this moment:
LAR +400
NE +450
KC/NO +550
PIT +1000
MIN +1400
LAC +1600
CAR +2000
HOU/PHI +2200
CHI +2500
BAL/ATL +4000
GB +5000
CIN/JAX/WSH +6600
IND/SEA/TEN +10000
MIA +20000
DEN/DET +30000
ARI/CLE/NYJ/SF/TB +50000
-
According to some experts, the Chargers and Bears represent the best value on this list.