William Hill Tops Our List of Top Mobile Sports Betting Apps
In this day and age, customers demand that online sports books offer the ability to place wagers via smartphones and tablet devices.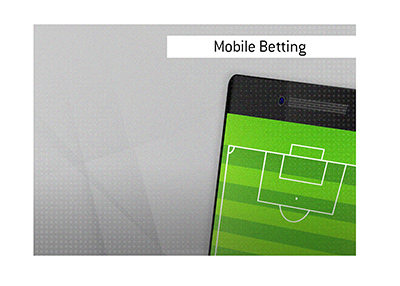 If you are at a friend's house or watching a sporting event in person, you need to be able to pull out your phone and place a bet at a moment's notice, especially in this age of in-play betting. Companies that don't offer this feature to their customers are inferior and will never be at the top of the industry.
Developing fully functional betting apps for iOS, Android and Windows devices is not the cheapest endeavor in the world, which is why you will find that only the biggest online betting firms in the world offer this technology. Sure, smaller books may offer some pretty enticing first-time deposit bonuses and other ongoing promotions, but if you don't offer your customers the opportunity to bet via their smartphones or tablets, you will never be at the top of the industry.
-
William Hill
Click Here To Visit Their Mobile Site
(Ad)
William Hill is a publicly traded company that was founded nearly 100 years ago. The company has 16,000 employees spread across the globe and has a suite of games that includes poker, sports betting and casino.
William Hill is listed on the London Stock Exchange, so they have to be reputable in order to maintain their listing.
William Hill offers wagering on practically every sporting event in the world, plus their sports book is available to iOS, Android and Windows phone users.
-
You can't really go wrong with either of these two books - simply click on the links provided to get started.