Joe Malone Scored Seven Goals on January 31st, 1920
Published on December 9th, 2021 12:19 pm EST
Written By:
Dave Manuel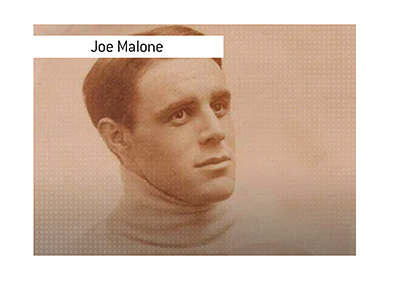 Joe Malone, aka "Phantom Joe", was a really, really good hockey player.
So good, in fact, that Malone was elected to the Hockey Hall of Fame in 1950, following a 15 year playing career that involved some pretty incredible scoring feats.
One of those feats? Setting the record for most goals in a single game.
-
On January 31st, 1920, Joe Malone and the Quebec Bulldogs took on the Toronto St. Pats.
The game was a high-scoring affair, as the Quebec Bulldogs would end up winning by a score of 10-6.
Joe Malone would go absolutely crazy in the game, scoring a total of seven times to help push his team to victory.
This has been the only time in the history of the NHL that a player has ever scored seven goals in a single game.
A number of players have scored six times in a single game, including Darryl Sittler, Syd Howe and Red Berenson, though only one player has ever done it once - Joe Malone.
-
Over the course of his career, Malone would score a total of 143 times in just 126 NHL games.
Malone was called "Phantom Joe" because he always seemed to turn up at the right place at the right time. Malone was one of the earliest proponents of going to where the puck was going, and not where it was at the time.
Malone was known for his fantastic stick-holding and nose for the net.
In addition, he was known for being a very clean hockey player.
-
Malone is often included in the list of all-time great hockey players - in fact, many people believe he is one of the 50 best players of all time.
Will Malone's record ever be broken, or even tied?
In this day and age of parity in the NHL, it seems unlikely.