Over/Under Line For Rams/Chiefs Set at 64 Points
Published on November 13th, 2018
Written By:
Dave Manuel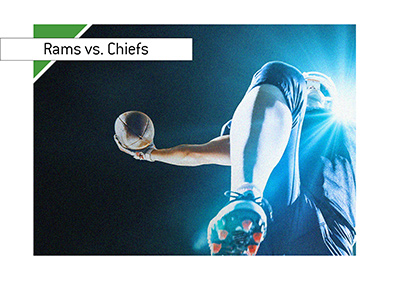 One of the highest scoring games in the history of the NFL could be taking place this Monday night, as the Kansas City Chiefs will be taking on the Los Angeles Rams.
According to ESPN, the 64 point total is the highest that the company has tracked since at least 1986.
There can be no real surprise at the total, as the Chiefs and Rams have two of the most potent offences in the history of the NFL. Offences that boast the likes of Todd Gurley, Tyreek Hill, Jared Goff, Patrick Mahomes, Kareem Hunt and more. Both teams put up the points in bunches, and there is no reason to think that this Monday night will be any different (provided that the field conditions in Mexico hold up, of course).
-
The total in this game will also be helped out by the fact that this game has a tremendous amount of importance for both teams, as both are looking to secure home-field advantage through the playoffs, which is a massive advantage to have.
The Chiefs currently sit first in the AFC, a full two games clear of the New England Patriots. If the Chiefs win this weekend, they would have to stumble badly in order to be caught by the Patriots. The last thing that the Chiefs want is to have to travel to New England for the AFC Championship game - Foxboro is a notoriously tough stadium to play at, especially in the middle of December.
The Rams, on the other hand, are battling with the New Orleans Saints for supremacy in the NFC. The Rams are currently 9-1, while the Saints are 8-1. The Saints defeated the Rams last week, so they would get the nod if the two teams finished tied at the top of the NFC.
-
This game should be an absolute classic - do you think that the line is too high, too low or just right?