How To Bet on Hopeful Stakes
Race Details:
Date: 2023.12.28
Grade: 1
Open To: 2 Year Olds, Fillies and Colts
Track: Turf
Length: 2,000 Metres
Location: Japan
The Hopeful Stakes is a Grade 1 race for two-year old thoroughbreds. The race is open to horses in the Japan Racing Association.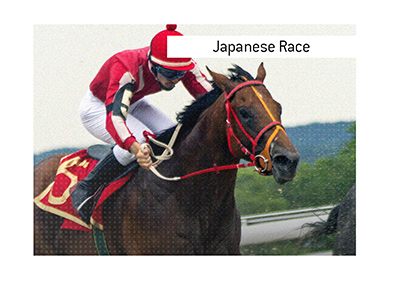 The race, which is held just at the end of the year, is run at Nakayama Racecourse in Funabashi, Chiba, Japan. The turf course is 2,000 meters (1 1/4 mile) and right-handed - as mentioned, the race is open to colts and fillies, aged two years.
This race has been held under all sorts of different names in the past, though has recently been dubbed the Hopeful Stakes. The prize pool is a bit over 150 million Yen, with the winning horse and its team receiving 70 million Yen.
This race will elevated to a Grade 1 level in 2017.
The most recent winner of the race was Saturnalia, who turned in a time of 2:01.6. The horse was ridden by Mirco Demuro, trained by Kazuya Nakatake and owned by Sunday Racing, which has won multiple times at this event.
This is a fairly new event, as it was first held in 1984 under the name of "Radio Tanpa hai Sansai Hinba Stakes".
--
View more
Horse Races