Glorious Goodwood Festival - Betting Odds and Event Info
Race Details:
Date: 2024.07.30 - 2024.07.03
Grade: 1
Open To: N/A
Track: Turf
Length: N/A
Location: United Kingdom
The "Glorious Goodwood", aka the Qatar Goodwood Festival, is a horse racing festival that takes place every summer in the United Kingdom. The festival is one of the highlights of the British flat racing calendar. It is held at the Goodwood Racecourse, which is located near Chichester in West Sussex, England. and it typically takes place over five days in late July or early August.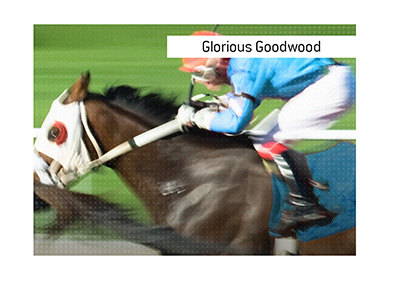 This year's festival is set to kick off on August 1st with the Goodwood Cup Stakes, and will run until August 5th.
In total, the festival runs for five days and includes a total of 14 races.
Some of the races that are included on the schedule include:
Qatar Goodwood Cup
Qatar Sussex Stakes
Magnolia Cup
King George Qatar Stakes
Qatar Lillie Langtry Stakes
In short, there is truly something for everybody in this festival.
-
The race, contested at the Goodwood Racecourse, is just over 3 kilometres long.
The first Goodwood Cup race was run all the way back in the early 1800s, and the race has endured since that time.
Purse:
£283,550 (2022)
Previous Goodwood Cup Winners:
2023 - Quickthorn
2022 - Kyprios
2021 - Trueshan
2020 - Stradivarius
2019 - Stradivarius
2018 - Stradivarius
2017 - Stradivarius
...
-
This is a great event if you enjoy horses that can run over long distances.
-
Festival Atmosphere:
The setting of the Goodwood Racecourse is one of its major attractions. It's set on the Sussex Downs and offers breathtaking views. The festival itself is a mix of high-quality racing and a social event. It's known for its relaxed and stylish dress code, with many attendees dressing up, especially on Ladies' Day.
--
View more
Horse Races