Arima Kinen Betting Odds 2023
→ Click Here To Bet on the Arima Kinen ←

(Ad)



The 2019 running of the Arima Kinen is set to Sunday, December 22nd.
The race is a Grade I race in Japan that is open to thoroughbreds aged 3 years and above.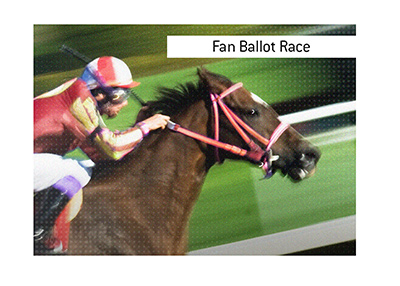 The race is run at the Nakayama Racecourse, which is a 2,500 meter right-handed turf course.
The "Arima Kinen" is one of the two "All Star" races in Japan, with the "Takarazuka Kinen" being the other.
The inaugural "Arima Kinen" was run in 1956 and was eventually renamed in the memory of Yoriyasu Arima.
This race is unusual in that the majority of the participating horses are selected by fan balloting. The event is open mainly to Japanese trained horses, though foreign trained horses that have won the Japan Cup are also allowed to participate.
There is no limit as to how many times a horse can enter this race, so there have been multiple winners in the past.
The most recent horse to win the event multiple times was "Orfevre", who won in both 2011 and 2013.
Race Details:
Grade: I
Open To: Thoroughbreds 3 YRs and Higher
Date: December 22nd, 2019
Surface: Turf
Length: 2,500 M
Country: Japan