George Allen of the Los Angeles Rams Will Forever Live in Infamy
Published on September 18th, 2018
Written By:
Dave Manuel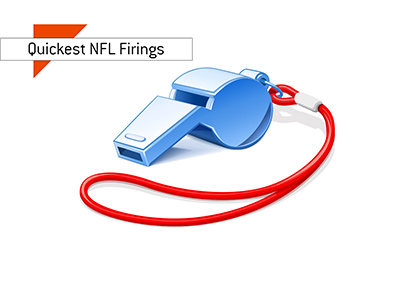 So - your favourite NFL team has started the year slowly, perhaps coming out of the gate with nothing but losses.
You think that the problem is the coach, and you think that he should be terminated immediately, even though the season is only a couple of games old.
The question that you have - what is the fastest that a coach has ever been terminated after the start of the season?
The answer to that question is actually a tricky one.
In 1978, George Allen was brought back to the Los Angeles Rams for a second coaching stint with the team. Allen was hired by owner Carroll Rosenbloom to replace Chuck Knox, and the move was quite universally supported by fans of the team.
The problem? The players on the Rams weren't happy with the move and threatened an open revolt.
The players were said to be unhappy with Allen's militaristic style, as players were made to conform to a strict set of rules both off and on the field.
Professional football players don't really like being told how to act off the field, as they feel that this type of attitude should be reserved for college football.
Some players left camp. Some players groused to the media.
After two preseason games, the owner didn't like what he saw on the field and decided to fire George Allen.
That's right - Allen didn't even coach ONE regular season game in his second stint with the club before he was fired.
-
There have been some fantastically short starts to the season for coaches in the NFL, including Lane Kiffin and others.
George Allen, however, holds the distinction of being fired before a single regular game was played.