Russell Erxleben, Ray Guy Both Taken in First Round of Draft
Published on September 26th, 2023 12:15 pm EST
Written By:
Dave Manuel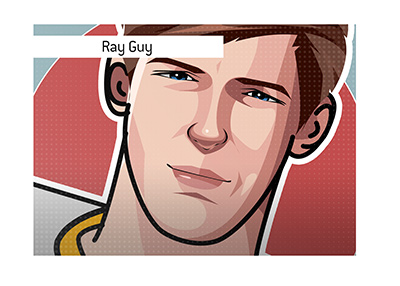 The game of football has changed significantly over the past 40-50 years.
It's impossible to imagine a punter being taken in the first round of the NFL Draft.
A punter being taken over a quarterback, tackle, cornerback or wide receiver in the first round? There is just no way it would happen. It would be a fireable offense for the general manager involved.
Having said that, there have been TWO punters taken in the first round of the NFL Draft.
-
In the 1973 NFL Draft, Ray Guy of Southern Miss was taking in the first round by the Oakland Raiders, who selected him with their 23rd pick.
Was he worth the first round selection?
Ray Guy was a first-team All-Pro six times, a 7x Pro Bowler and ended his career with three Super Bowl rings.
In addition, Guy was inducted into the Hall of Fame and is considered the greatest punter of all time.
If there was ever a punter that was worth the first round selection, it was Ray Guy.
-
In 1979, Russell Erxleben became the second punter to be taken in the FIRST ROUND of the NFL Draft.
The New Orleans Saints elected to spend their 11th overall pick on Erxleben.
While Ray Guy certainly worked out for the Raiders, Erxleben was a disaster for the Saints, only lasting five years with the team.
Erxleben disappointed in his rookie season and never really caught on, as he battled injuries and other issues.
-
It seems as though NFL teams learned a lesson from Erxleben, as a punter has never been taken in the first round since.
The closest was Rohn Stark, who was taken with the 34th overall pick in the 1982 NFL Draft.