Tom Brady Could Break His Own Record Later This Year
Published on January 18th, 2021 1:15 pm EST
Written By:
Dave Manuel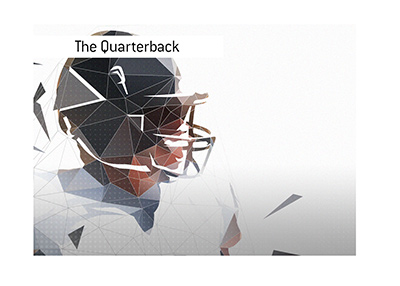 Who is the oldest quarterback to ever win a Super Bowl?
Tom Brady is back in the Conference Championship for a staggering 14th team, despite the fact that he is playing with a different team.
This is remarkable as Tom Brady is now 43 years of age and is still performing at a very high level.
This leads to the question - who is the oldest quarterback to ever win a Super Bowl?
If you think that the answer is Tom Brady, you'd be right.
At Super Bowl LIII, the New England Patriots defeated the Los Angeles Rams by a score of 13-3.
After winning this game, Tom Brady became the oldest QB to ever win the Super Bowl, as he was 41 years of age at the time.
Prior to that, Brady had co-held the record with Peyton Manning, as they had both won Super Bowls at the age of 39. (Peyton Manning won the Super Bowl with the Broncos in 2016 at the age of 39).
Prior to that, the record had been held by John Elway, who won Super Bowl XXXII with the Denver Broncos at the age of 37.
-
Players are taking better care of themselves in this day and age, which is why we will see more and more QBs playing past the age of 40.
In addition, advances in medicine have increased the longevity of player's careers, plus there are recently introduced rules in place that help to better protect quarterbacks.
The truth is that quarterbacks just don't take the punishment that they used to, which means that we are seeing longer and longer careers, especially at the QB position.
With that being said, Tom Brady's record of being the oldest QB to ever win a Super Bowl will likely be held for a long, long time, especially if he wins another title with the Tampa Bay Buccaneers.