Houston Texans Currently 3 1/2 Point Favorites To Win on Wild Card Weekend
Published on January 3rd, 2017 11:09 am EST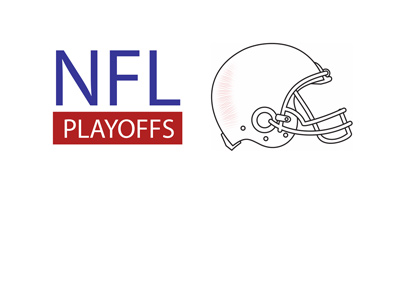 The Oakland Raiders likely deserved a much better fate, though this is the predicament that they currently find themselves in. The team, which seemed to be hurtling towards a first round bye in the playoffs just a few weeks ago, is now left to travel on the road to play the Houston Texans on Wild Card Weekend.
The worst part? The Oakland Raiders and their fans will be putting their fate in the hands of Matt McGloin, who will be taking over for the injured Derek Carr. Or, if McGloin can't go, rookie QB Connor Cook will be getting the call.
There is a reason why Oakland Raiders fans are despondent about their team's chances in the playoffs. Derek Carr was having a MVP caliber year before suffering a season-ending injury, and the rest of the Raiders' offence is completely out of sync without their starting QB.
The Raiders still have a chance against the Texans, however, as Houston has their own troubles at quarterback. Tom Savage suffered a concussion in the last game of the regular season, meaning it will be either him or Brock Osweiler taking the snaps this weekend. Osweiler was a colossal bust for the Texans this season, tossing 15 TDs and 16 INTs for a QB rating of just 72.2. Given the money that the Texans gave to Osweiler, Brock is likely going to go down as one of the worst free agent signings of all time.
-
Here are the odds heading into Saturday's game:
Oakland Raiders, +3.5
Houston Texans, -3.5
Total
Over 36.5 points, 1.90
Under 36.5 points, 1.90
Money Line
Oakland Raiders, 2.60
Houston Texans, 1.55
-
This game is likely going to be an absolute slog, especially for the fans.
Texans' fans can take heart in the fact that Lamar Miller, arguably the best offensive player on the team, is expected back in the line-up. With question marks at QB, the best path for victory for the Texans likely rests upon Miller having a good day. If the Raiders defence can manage to contain Miller on the ground, the Texans will be forced to air the ball out, and that hasn't been a recipe for success this season.
The Oakland Raiders, on the other hand, will have to get their wide receivers going if they want a chance of winning. Amari Cooper severely underperformed in the second half of the season, and getting Cooper going will likely be a top priority for the Raiders.
-
There will likely be an offensive explosion in the game between the Miami Dolphins and Pittsburgh Steelers, though don't expect anything close in the Raiders/Texans game. Instead, expect a contest that is high on turnovers and low on scoring.