Money Continues To Come In on Zach Wilson To Be Selected Second Overall
Published on March 13th, 2021 4:39 pm EST
Written By:
Dave Manuel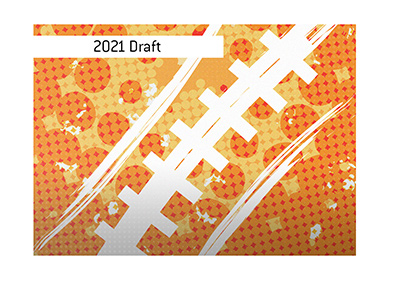 The first pick in the upcoming NFL draft is a no-brainer - Trevor Lawrence will be selected first overall by the Jacksonville Jaguars.
The big question is - who will be taken with the second pick?
The second overall pick belongs to the New York Jets, who went on a late-season hot streak that cost themselves the chance to draft Trevor Lawrence.
There was some thought that the Jets might be interested in dealing the #2 pick, and that could still happen.
Regardless of who ends up picking at #2, there is a growing certainty that another Quarterback will be taken.
The Jets seem to be done with Sam Darnold, as reports have them actively looking to trade their former #1 quarterback.
This leaves the Jets in need of another quarterback, and there is a growing belief that they will be looking to take Zach Wilson at #2, or at least trade the pick to a team that does, like the 49ers.
People have been touting how well Wilson would fit into Kyle Shanahan's offence, as Wilson essentially played in a Shanahan system at BYU.
The 49ers need a QB, as the Jimmy G experience has not worked out for the team.
This leads many to believe that the 49ers will be looking to deal up for the #2 pick, so that they can draft Wilson.
The Jets, on the other hand, could solidify their future with a number of picks from the 49ers, and possibly draft somebody like Justin Fields later in the draft, or just stick it out with Darnold for another year.
-
Regardless of who ends up drafting him, Wilson will likely find himself going at #2.
Here are the betting odds as to who will be the #2 pick in the upcoming NFL draft, courtesy of Bet365:
Source: Bet365
Time Stamp:
March 13th, 2021 4:37 pm EST
Odds Subject to Change
Zach Wilson, -250
Justin Fields, +350
Penei Sewell, +1000
Trey Lance, +1400
Kyle Pitts, +2200
DeVonta Smith, +2500
Ja'Marr Chase, +2500
Trevor Lawrence, +2800
Mac Jones, +5000
Rashawn Slater, +5000
Any Other Player, +2000