Toronto Maple Leafs Have Lost Six Straight Playoff Series
Published on May 14th, 2022 1:40 am EST
Written By:
Dave Manuel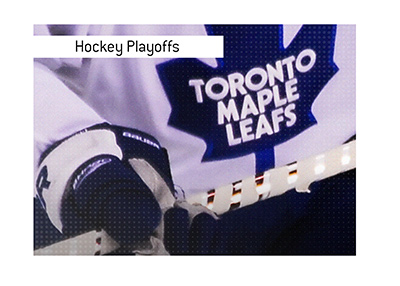 It's not fun being a Toronto Maple Leafs fan.
Despite the Maple Leafs being the most valuable team in the NHL, they have managed to lose six straight playoff series.
In fact, the Leafs hold two distinctions right now:
1) Longest Streak of Postseason Losses (Six)
2) Longest Postseason Series Win Drought (16 Seasons)
The last time that the Leafs won a playoff series was 2003-04.
Since that time, the team has managed to lose six straight playoff series in 2012-13, 2016-17, 2017-18, 2018-19, 2019-20 and 2020-21.
To make matters worse - some of these losses were absolutely heartbreaking, with defeat being snatched away from the jaws of victory.
Who can forget the losses against the likes of the Boston Bruins?
-
If the Maple Leafs manage to defeat Tampa Bay in Game 7 of their series, the Buffalo Sabres will become the team with the longest postseason series win drought, as they have gone 15 seasons without a series win in the postseason.
The team with the most postseason series losses in a row is the Minnesota Wild, who have lost six straight postseason series (2015-16, 2016-17, 2017-18, 2019-20, 2020-21.)
If the Leafs lose on Saturday night, they will once again move past the Wild to grab the record for longest streak of postseason losses (7).
-
The Leafs turned in one of the best seasons this year, as everything clicked for the club. Auston Matthews scored 60 goals and will likely win the Hart Trophy, as he helped to lead the club to a total of 115 points.
In an unlucky turn, they drew the defending two-time Stanley Cup champions in the first round, and the Lightning have pushed the Leafs to the limit.
Can the Leafs break the curse?