Where To Bet on NHL Playoffs
Click Here To Bet on NHL Playoffs
(Ad)
The remainder of the 2019-20 NHL regular season has been cancelled.
Later in the summer, 22 teams will converge on two hub cities - still yet to be determined - to complete the playoffs for this season.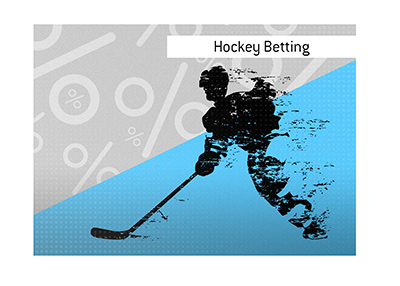 There will be eight "play-in" series which will determine the teams and seedings that will be used for the first round of the playoffs. Following the completion of the play-in series, there will be the traditional 16 teams remaining.
The play-in series will be in a best-of-5 format, while the rest of the series will be best-of-7.
The top four teams in each conference are guaranteed spots in the playoffs, while the remaining teams will need to win to advance.
Here are the outright odds to win the Stanley Cup this season, courtesy of Bet365:
Source: Bet365
Time Stamp:
June 6th, 2020 4:18 pm EST
Odds Subject to Change
Boston Bruins, +500
Tampa Bay Lightning, +500
Vegas Golden Knights, +600
Colorado Avalanche, +700
St. Louis Blues, +900
Washington Capitals, +1200
Philadelphia Flyers, +1200
Pittsburgh Penguins, +1400
Dallas Stars, +1400
Edmonton Oilers, +2500
Toronto Maple Leafs, +2500
Columbus Blue Jackets, +3300
Carolina Hurricanes, +3500
Vancouver Canucks, +3500
Florida Panthers, +4000
Nashville Predators, +4000
Winnipeg Jets, +4000
Calgary Flames, +4000
New York Rangers, +4000
New York Islanders, +4000
Minnesota Wild, +4500
Arizona Coyotes, +4500
Montreal Canadiens, +10000
Chicago Blackhawks, +10000
Here are the odds for the play-in series:
Calgary Flames, -115
Winnipeg Jets, -105
Carolina Hurricanes, -140
New York Rangers, +120
Edmonton Oilers, -165
Chicago Blackhawks, +145
Nashville Predators, -130
Arizona Coyotes, +110
New York Islanders, -105
Florida Panthers, -115
Pittsburgh Penguins, -210
Montreal Canadiens, +175
Toronto Maple Leafs, -165
Columbus Blue Jackets, +145
Vancouver Canucks, -135
Minnesota Wild, +115