Deal Reflects Turnaround on Sports Gambling by NHL Commissioner Gary Bettman
Published on October 30th, 2018 4:41 pm EST
Written By:
Dave Manuel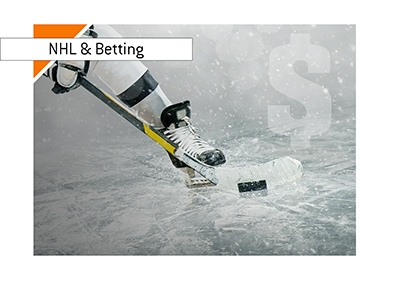 Earlier this week, the NHL signed a multi-year partnership with MGM Resorts. Per the terms of the deal, MGM Resorts will become an official gaming partner and resort destination of the NHL.
MGM Resorts will have access to the NHL's intellectual property, including all logos and trademarks, to help with marketing and promotion. In addition, MGM Resorts will gain access to real-time advanced game data that the NHL is readying for release for next season.
The deal between the two sides is non-exclusive, which means that the NHL can sign a similar deal with another gambling company if they want. In addition, the NHL is receiving a fixed amount of revenues from the deal, meaning that they will not collect any sort of an "integrity fee" from MGM Resorts, or anything of that nature.
Commissioner Gary Bettman points out that the deal between the two sides was an easy one to make, as MGM Resorts is a part owner of the T-Mobile Arena in Las Vegas, which means that the two sides already have a working relationship.
-
This deal would have been unthinkable just a couple of years ago.
Much has changed over the past 12 months, however - namely, the Supreme Court struck down the federal prohibition on sports betting in the United States, giving the power to states to make their own rules regarding sports betting. A number of states, including New Jersey and Delaware, have already enacted sports betting laws.
Bettman was previously staunchly opposed to legalized sports betting. In the end, however, money talks, and Bettman is going to do his best for his owners to make as much money for them as possible. One way to do that is to ink deals with the likes of MGM Resorts, which will create a lucrative new revenue base for the league. According to published reports, estimates have the league raking in an addition $200 million+ per year from sports betting, once a few years have passed and deals have been put into place.
-
The NBA and NHL have both now signed deals with gambling companies to take advantage of sports betting legislation in the United States. You can safely assume that the NFL and Major League Baseball will be doing the same shortly.