New Orleans Saints Biggest Favourites of Wild Card Round
Published on January 4th, 2021 12:59 am EST
Written By:
Dave Manuel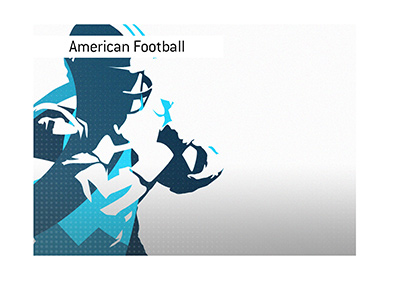 The NFL wild card match-ups are now set after a dramatic Week 17.
The two most surprising teams to make the playoffs this year? Arguably the Washington Football team (which benefitted from an absolutely putrid NFC East) and Chicago Bears.
It is no surprise that these are your two biggest underdogs of the Wild Card round.
-
Here is a quick breakdown of the six Wild Card match-ups:
Indianapolis Colts, +6.5
Buffalo Bills, -6.5
The Bills are led by MVP candidate Josh Allen, who put together an absolutely fantastic year, helped out by the addition of Stefon Diggs.
The Colts, however, having a surging Jonathan Taylor running the show at running back, which. makes this one of the most compelling games of the Wild Card week.
LA Rams, +4.5
Seattle Seahawks, -4.5
Neither one of these teams did much to inspire confidence in the past few weeks of the season.
The Rams get inconsistent play from Jared Goff, while former MVP candidate Russell Wilson faded noticeably down the stretch.
Rams' fans are currently debating whether the team should start Goff or backup John Wolford for the Wild Card game, which should tell you where things are at with the franchise.
Tampa Bay Buccaneers, -7.5
Washington Football Team, +7.5
Tom Brady had a return-to-form this season, and he has a wide selection of weapons at his disposal.
The Washington Football Team will be depending heavily on Scary Terry and Gibson to lead the offence, while the greatly improved WFT defense will look to contain Brady and company.
The Bucs are one of the biggest favourites of the week.
Baltimore Ravens, -3.5
Tennessee Titans, +3.5
Derrick Henry became one of just 8 players to rush for 2,000 yards in a single season, so the Titans will surely be looking to run Henry down the Ravens' throats.
Lamar Jackson has been greatly improved over the past month, though he will be going against Ryan Tannehill, who has had a career resurgence in Tennessee.
This should be a great game.
Chicago Bears, +9.5
New Orleans Saints, -9.5
The Saints are clearly the more talented team, though this game likely has the highest chance of an upset.
Alvin Kamara may or may not be back after testing positive for COVID-19. Drew Brees is battling through a rib injury. David Montgomery has looked great over the past month or so.
This game could be interesting.
Cleveland Browns, +3.5
Pittsburgh Steelers, -3.5
The two teams, who are long-time rivals, just played this week, though Ben Roethlisberger was held out of the line-up.
With a healthy "Big Ben", the Steelers have the slight edge, though it could certainly go either way.