NFL Has Ways of Pressuring Owners To Sell
Published on October 19th, 2022 10:55 am EST
Written By:
Dave Manuel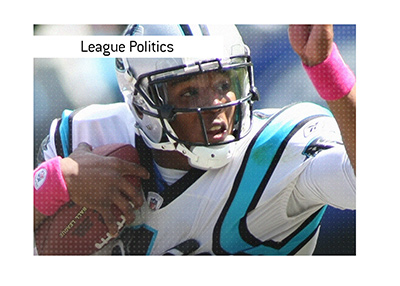 Earlier this week, Jim Irsay, owner of the Indianapolis Colts, became the first NFL owner to come out and say that the idea of ousting Dan Snyder as the owner of the Washington Redskins has some merit.
Would the NFL get the required 24 owner votes to oust Dan Snyder? Would Snyder go willingly, or would he drag the NFL into a protracted legal battle?
-
There is no precedent for the NFL stripping an owner of their franchise, and there is no precedent for the NFL forcing an unwilling owner to sell.
There have, however, been a few instances where the NFL has pressured an owner to either sell or step away from the day-to-day operations of the team.
-
The first case was Jerry Richardson, owner of the Carolina Panthers.
Richardson, who brought the Carolina expansion franchise into the league, was forced to step down after reports from Sports Illustrated and ESPN alleged that Richardson had quietly settled with four of his employees over the use of inappropriate language.
Richardson had also reportedly used a racial slur against one of the scouts on his team.
The media firestorm was too much for Richardson to survive at that point.
It can be assumed that the NFL likely told Richardson that he had to go, and that he go either choose to put his team on the market or it would be done for him.
Richardson quickly put up the team for sale, which was eventually bought by David Tepper.
-
The story of Eddie BeBartolo Jr., long-time owner of the San Francisco 49ers, is a bit more complex.
DeBartolo was involved in a 1998 corruption case involving the former governor of Louisiana, Edwin Edwards.
It was alleged that DeBartolo paid $400,000 to secure a riverboat license from the state. In return for testifying against Edwards, DeBartolo Jr. paid a $1 million fine and agreed to two years of probation.
The NFL was fine by the NFL and barred from actively controlling the team for a year.
DeBartolo Jr. would never return to the team, as he would swap his ownership in the 49ers for other parts of the family's business empire with his sister, Denise.
DeBartolo Jr. maintains to this day that the ceding of control of the team was voluntary, and that the NFL didn't force him out.
-
Has the NFL ever stripped an owner of their franchise involuntarily? It hasn't happened yet, though there have been two instances where they may have pressured an owner to sell.