Bet on the NFL
Click Here To Bet on The NFL
*EARN A BONUS OF UP TO £200 WHEN YOU SIGN UP*
Bet365 is licensed and regulated by the British Gambling Commission (# 39563)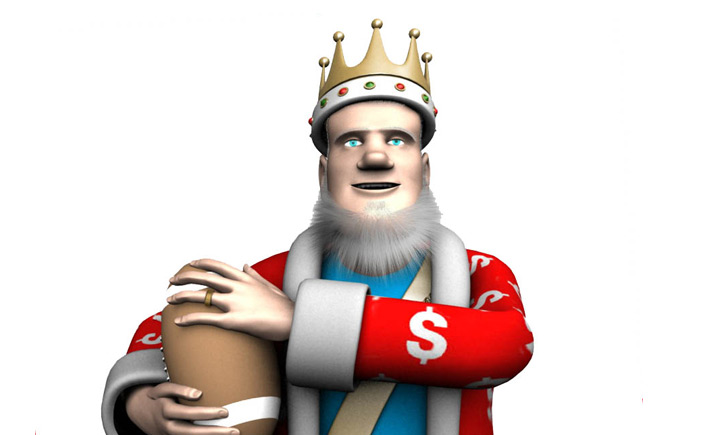 The NFL is still the biggest sports league in the world, as the league is watched by hundreds of millions of people across the globe, each and every week.
The NFL season is quite short (roughly five months), which means that punters will have less than half of a year to place their wagers on one of the world's most exciting games.
Given the popularity of the sport, there should be no surprise that there is a wide array of things to wager on when it comes to the NFL.
For instance, you can bet on who you think will win a game straight up (money line) or use the traditional line that includes the spread.
For instance, if New England is playing host to the Kansas City Chiefs, the straight up odds might look like this:
Kansas City, 3.45
New England, 1.35
According to this line, the New England Patriots would be the clear favourites to win.
Or, you can bet using the traditional spread, which looks like this:
Kansas City, +7.5, 1.90
New England, -7.5, 1.90
This means that if you wagered on New England, they would need to win the game by at least 8 points for you to collect on your bet.
You can also bet on the total points that are scored in a NFL game, which is also a common bet.
Given the large number of players involved in each NFL contest, you can also place wagers based on the individual stats that are compiled by each player.
For instance - let's say that Aaron Rodgers is playing at home against the Tennessee Titans.
A company like Bet365 might offer a line like this:
Aaron Rodgers 0ver/Under 365.5 Passing Yards?
Under 365.5 yards, 1.90
Over 365.5 yards, 1.90
If you decided to take the over and Rodgers ended up passing for 504 yards, you would win your wager.
There are bets available on all of the different players on the field, as well as total number of field goals, who will score first, who will score last, what will be the first type of scoring play to take place in a game, etc.
-
Bet365, which is one of the biggest sports books in the world, is currently offering NFL fans the opportunity to earn a bonus of up to $200 when they sign up and deposit on the site.
In order to qualify for this generous bonus, simply click the link at the top of this page and you will be taken to their site. You do not need to enter a bonus code, as you will automatically qualify for the bonus by clicking the link.
Remember - the size of your initial deposit on Bet365 determines the size of your bonus, so make the first deposit count.
-
Good luck!