Jacksonville and New York STILL Have Some Believers
Published on November 9th, 2020 7:14 pm EST
Written By:
Dave Manuel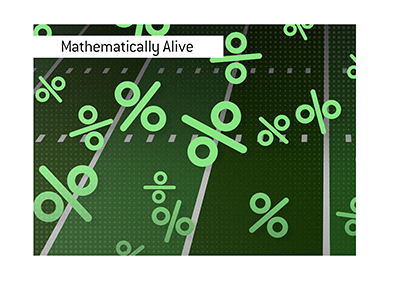 Do you believe in miracles?
If so, sportsbooks are currently offering the opportunity to bet on the Jacksonville Jaguars and New York Jets to win this year's Super Bowl.
After all, the two teams are still MATHEMATICALLY alive to win the Super Bowl.
Sportsbooks currently has the lines on both teams to win the Super Bowl at 2,000/1.
Both teams are currently absolute disasters of franchises.
The New York Jets are 0-8 and are strong contenders to win the Trevor Lawrence sweepstakes. The team recently released Le'Veon Bell, their "franchise" QB is reportedly being shopped around to other teams and their head coach is always rumored to be fired with another loss.
The Jaguars, for their part, are 1-7 and just as bad of a mess. The Jags, however, have a bit of hope for the future, as James Robinson looks to be one of the most promising young running backs in the league.
The Jaguars are in the rebuilding mode, while the New York Jets just seem to be a mess.
-
In order to make the playoffs, the Jets and Jaguars would both likely have to win EVERY game from here on out, and even then they might not make the playoffs.
If they did manage to somehow make it, they'd likely earn a wild card spot and have to win four games on the road in order to make the Super Bowl.
-
The funny thing about these lines is that they still attract bets, despite the fact that it would take an absolute miracle for either team to make the playoffs, let along the Super Bowl.
Sportsbooks know that die-hard fans will always believe, which is why they continue to offer lines on teams that virtually have no chance of winning.