Atlanta Falcons 8/1 To Win Super Bowl LII
Published on February 6th, 2017 7:16 pm EST
Click Here to Qualify for a £200 Bonus at Bet365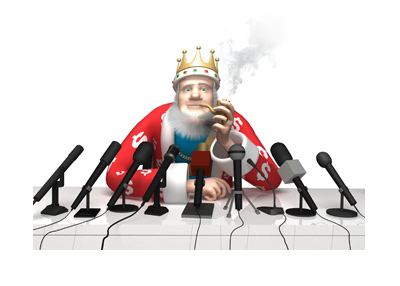 In what should surprise absolutely nobody, the New England Patriots have opened with the best odds to win Super Bowl 52 next year.
Despite an injury to Gronk, Tom Brady and the New England Patriots won yet another Super Bowl on Sunday night, as they came back from a 25 point deficit to shock Matt Ryan and the Atlanta Falcons. This victory solidified Tom Brady's status as the greatest QB of all time and New England's status as one of the greatest franchises in all of sports.
Bill Belichick and Tom Brady don't appear to be going anywhere anytime soon, with Brady stating that he is hopeful to play for another 10 years. This is bad news for the rest of the NFL, as the Patriots operated at a very high level all year. With a healthy Rob Gronkowski, there is absolutely no reason to believe that the Patriots will miss next year's Super Bowl.
With that being said, Las Vegas released their odds to win Super Bowl 52 next year. The New England Patriots opened as 5/1 to win, while the Atlanta Falcons opened at 8/1. Can the Falcons recover after suffering such a shocking collapse on Sunday night?
-
The Dallas Cowboys, led by Dak Prescott and Ezekiel Elliott, are currently 10/1 to win another Super Bowl, while Aaron Rodgers and the Green Bay Packers are also listed at 10/1.
The Seattle Seahawks, who will return with their team basically intact next season, are also 10/1 to win, while the Pittsburgh Steelers and Oakland Raiders are both 12/1.
-
Here is the complete list of odds to win Super Bowl 52:
New England Patriots, 5/1
Dallas Cowboys, 10/1
Green Bay Packers, 10/1
Atlanta Falcons, 8/1
Pittsburgh Steelers, 12/1
Seattle Seahawks, 10/1
Oakland Raiders, 12/1
Kansas City Chiefs, 18/1
Carolina Panthers, 22/1
New York Giants, 18/1
Denver Broncos, 14/1
Indianapolis Colts, 20/1
Arizona Cardinals, 28/1
Minnesota Vikings, 25/1
Baltimore Ravens, 33/1
Miami Dolphins, 50/1
Philadelphia Eagles, 40/1
Tampa Bay Buccaneers, 33/1
Houston Texans, 50/1
Cincinnati Bengals, 66/1
Detroit Lions, 66/1
Tennessee Titans, 66/1
Washington Redskins, 66/1
Los Angeles Chargers, 66/1
New Orleans Saints, 80/1
Jacksonville Jaguars, 100/1
Buffalo Bills, 80/1
Los Angeles Rams, 100/1
New York Jets, 125/1
Chicago Bears, 150/1
Cleveland Browns, 250/1
San Francisco 49ers, 250/1