1972-73 Philadelphia 76ers Lost a Record 73 Games
Published on November 1st, 2022 12:03 pm EST
Written By:
Dave Manuel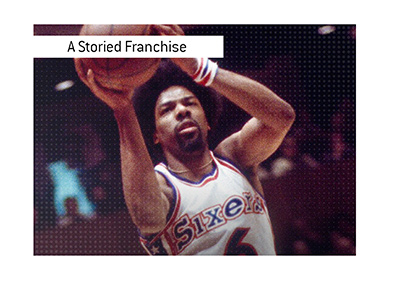 Here's an interesting bit of NBA trivia.
Which team posted the most losses in a single NBA season?
If you thought that the answer might be one of the NBA's relatively newer franchises, you'd be mistaken.
The Philadelphia 76ers, which is one of the most storied franchises in the NBA, has the
top two
single-season loss totals in NBA history.
-
During the 1972-73 season, the Philadelphia 76ers finished with a total of 73 losses, setting the all-time record.
During the 2015-16 season, the 76ers almost broke their own record, as the franchise finished with a total of 72 losses.
-
During the 1972-3 regular season, the 76ers finished with a record of 9-73.
The team, which finished with a winning percentage of just .110, was particularly bad on defense, giving up a shocking 116.2 points per game.
The season got off to a shockingly bad start for the franchise, as they would lose 15 games in a row to start the year.
After finally breaking their losing streak, the 76ers would lose their next six games, as they would start the season with a record of 1-21.
-
Was there a fantastic, franchise-altering player waiting for the 79ers with the #1 pick in the 1973 draft?
Not really.
The 76ers would take Doug Collins #1 overall in 1973, and Collins went on to make 4 All-Star teams over the course of his career.
-
The 76ers franchise would start to meaningfully turn around until they acquired the contract of Julius Erving in the mid 70s.