Where To Bet on the NBA Playoffs
Published on April 13th, 2019 12:27 pm EST
Written By:
Dave Manuel
Click Here To Bet on NBA Playoffs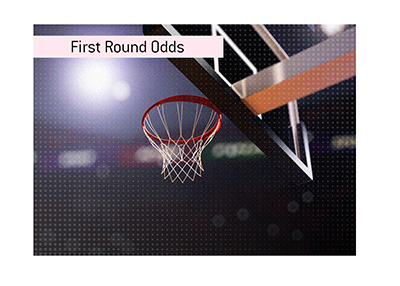 For the first time in five years, the Golden State Warriors and Cleveland Cavaliers will not be facing off in the NBA Finals.
In fact, there is a very good chance that neither of these two teams will be in the Finals this year, which has many NBA fans excited.
After Lebron James left for the Los Angeles Lakers, the Cavaliers became a shell of their former selves and missed the playoffs by a mile. Speaking of Lebron James, the man who had been in the Finals for eight straight years missed the playoffs altogether this season, as the Lakers imploded and became one big mess.
The Golden State Warriors are looking to make one final run, as there is a very good chance that Kevin Durant leaves via free agency in the summer. The Warriors seem to be slowing down, as they were on the receiving end of a number of one-sided blowouts this season. There are some very good teams in the NBA this year, and the Warriors are going to have a very hard time making their way through the playoffs to reach the finals for a fifth straight time.
In addition, you have the emergence of teams such as the Milwaukee Bucks, Denver Nuggets, Toronto Raptors and Philadelphia 76ers, all of whom could make some noise this year.
In short - this is likely the most compelling NBA playoffs in close to a decade.
-
Let's take a look at the first round betting odds, courtesy of Bet365:
Source: Bet365
Time Stamp:
April 13th, 2019 12:15 pm EST
Odds Subject to Change
Brooklyn Nets, 5.25
Philadelphia 76ers, 1.18
Oklahoma City Thunder, 1.57
Portland Trail Blazers, 2.50
Orlando Magic, 8.50
Toronto Raptors, 1.083
San Antonio Spurs, 3.20
Denver Nuggets, 1.37
Detroit Pistons, 16.50
Milwaukee Bucks, 1.025
Indiana Pacers, 4.75
Boston Celtics, 1.2
LA Clippers, 31.00
Golden State Warriors, 1.002
Utah Jazz, 3.40
Houston Rockets, 1.33
-
Where is the best place to bet on the NBA Playoffs?
In my opinion, Bet365 is the best option, based on my own personal experience with the company. Bet365 offers all of the odds on NBA betting that I could possibly want, and I have had nothing but positive experiences with the company.